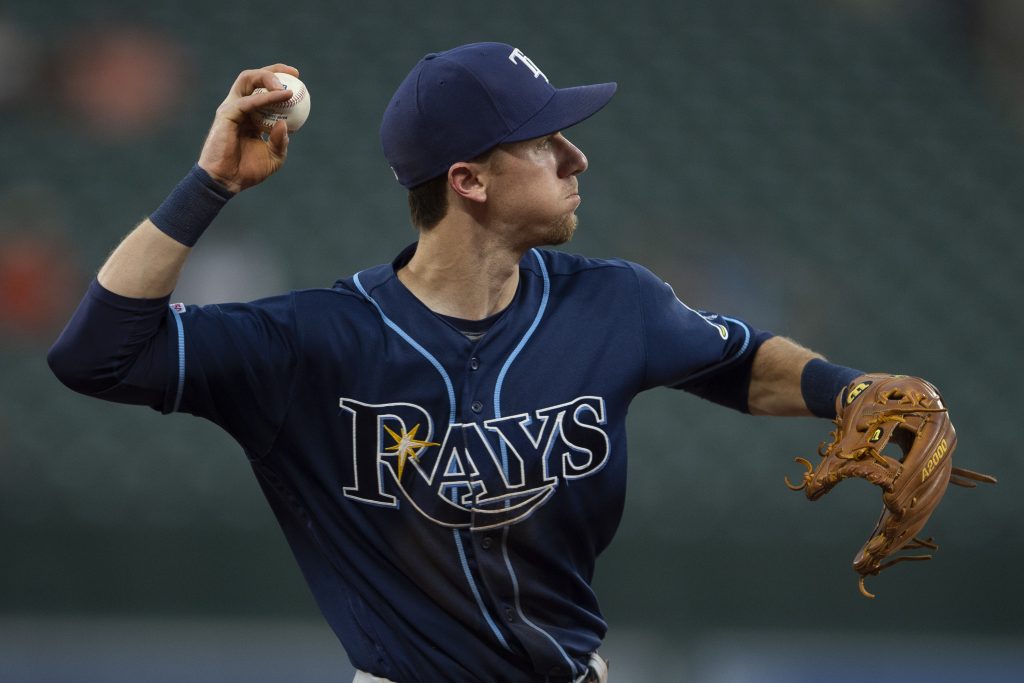 The Yankees today announced their group of 60 Spring Training players, a roster that included a couple of new faces for the organization. New York announced that the infielder Matt Duffy and receiver Max McDowell were signed to minor league contracts, while rightfully so Dan Otero he was released from his previous minor contract with the club and re-signed a new pact. Also right-handed Luis Severino He was officially placed on the 60-day disabled list following his Tommy John surgery last February.
Duffy was recently a member of the Rangers organization, although Texas announced today that Duffy had been released. It didn't take him long to catch up with another team, as Duffy will now return to the American League East Division in stripes after spending the past four seasons with the Rays.
Acquired in the 2016 trade you saw Matt Moore By going from Tampa to San Francisco, the Rays hoped that Duffy would become an infielder every day, even though Duffy was plagued with injuries. Duffy hit a solid .294 / .361 / .366 cut line in 560 PA and 132 games for Tampa Bay in 2018, though that performance ranged between missing the entire 2017 season and just 46 games played in 2019. Duffy has worked primarily as a third baseman, although he has enough second base and shortstop experience that could provide depth of utility for the Yankees if he breaks the MLB roster.
McDowell joins the Yankees after spending his five professional seasons with the Brewers, who selected him in the 13th round of the 2015 draft. McDowell has reached .232 / .335 / .323 in 1,417 career plate appearances in the minors.
It's safe to assume that Otero's new deal overwrites some sort of exclusion clause in his previous minor league deal, signed in early February. The 35-year-old ground soccer specialist is looking to bounce back from a couple of shaky seasons in the Cleveland bullpen, as Otero had a lot of home run problems (1.8 HR / 9) when the hitters managed to put the ball in the air against him. . Otero's 5.09 ERA in 88 1/3 innings in the past two seasons stands in stark contrast to his 2016-17 numbers: A 2.14 ERA, 5.00 K / BB Rate and 6.5 K / 9 in 130 2/3 frames for the Tribe.