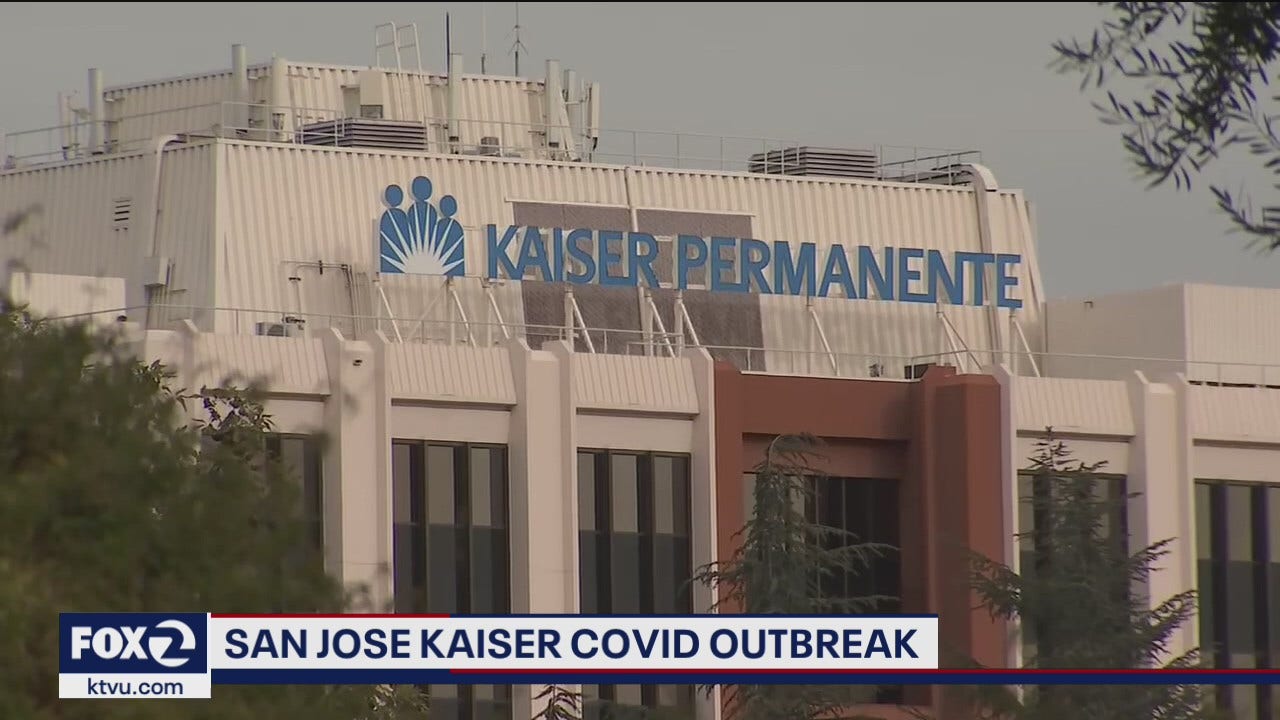 San Jose, Calif. – Kaiser Permanente San Jose Medical Center reported Sunday that 44 staff members have tested positive for Covid-19 this week, starting last Sunday, December 27, January.
The hospital on Saturday confirmed 43 positive COVD-19 cases among emergency department personnel. This number increased by one on Sunday.
In addition, the hospital says the holiday-inspired attire that was air-powered and worn by a staff member who was in the emergency department shortly after Christmas could play a role in 44 infections.
The hospital is working to trace the contact with instructions for patients and other staff who have been exposed,
"Our initial focus is on those who were in the emergency department on December 25," Irene Chavez, senior vice president and field manager at Caesar San Jose, told KTVU in a statement.
On December 26, a patient who was admitted to the emergency department and came in contact with more than a dozen staff members during her six- to eight-hour hospital visit told KTVU that she had not been notified by the hospital of a possible infection.
The woman said, "For my family, for my husband, and for my health insurance, 32,000 per year, I can't even get an email from them to tell me what I was told."
After being discharged from the hospital on December 26, after a suspicious day of exposure, but a day before any employee tested positive for COVID-19, the woman said she was unaware of a possible contagion.
Within weeks of leaving the hospital, he came in contact with people, including a family member who ran his own home, a doctor cutter, a physical therapist and shopkeepers in Costco.
She worries that other patients are still unknowingly bringing people against the virus.
"There are people who have revealed that they don't have a key, who have exposed it to other family members who thought they were safe in that ER," he said.
All emergency department and medical personnel are preparing to test for COVID-19.
Chavez said staff members who attended the emergency department in air-powered attire were just trying to spread the holiday spirit.
"If someone had been exposed, he would have been completely innocent, and quite accidental, as the person had no covid symptoms and was just trying to stimulate the spirits of those around him during a very stressful time."
"If anything, this should serve as a very real reminder that the virus is spreading, and often it is without symptoms, and we should all be vigilant," Chavez added.
In addition to the general cleaning protocol between the epidemics, cleaning of the hospital is being done.
All health care workers in the country will be tested weekly for COVID-19 and anyone with COVID-19 will be tested for symptoms or exposure.