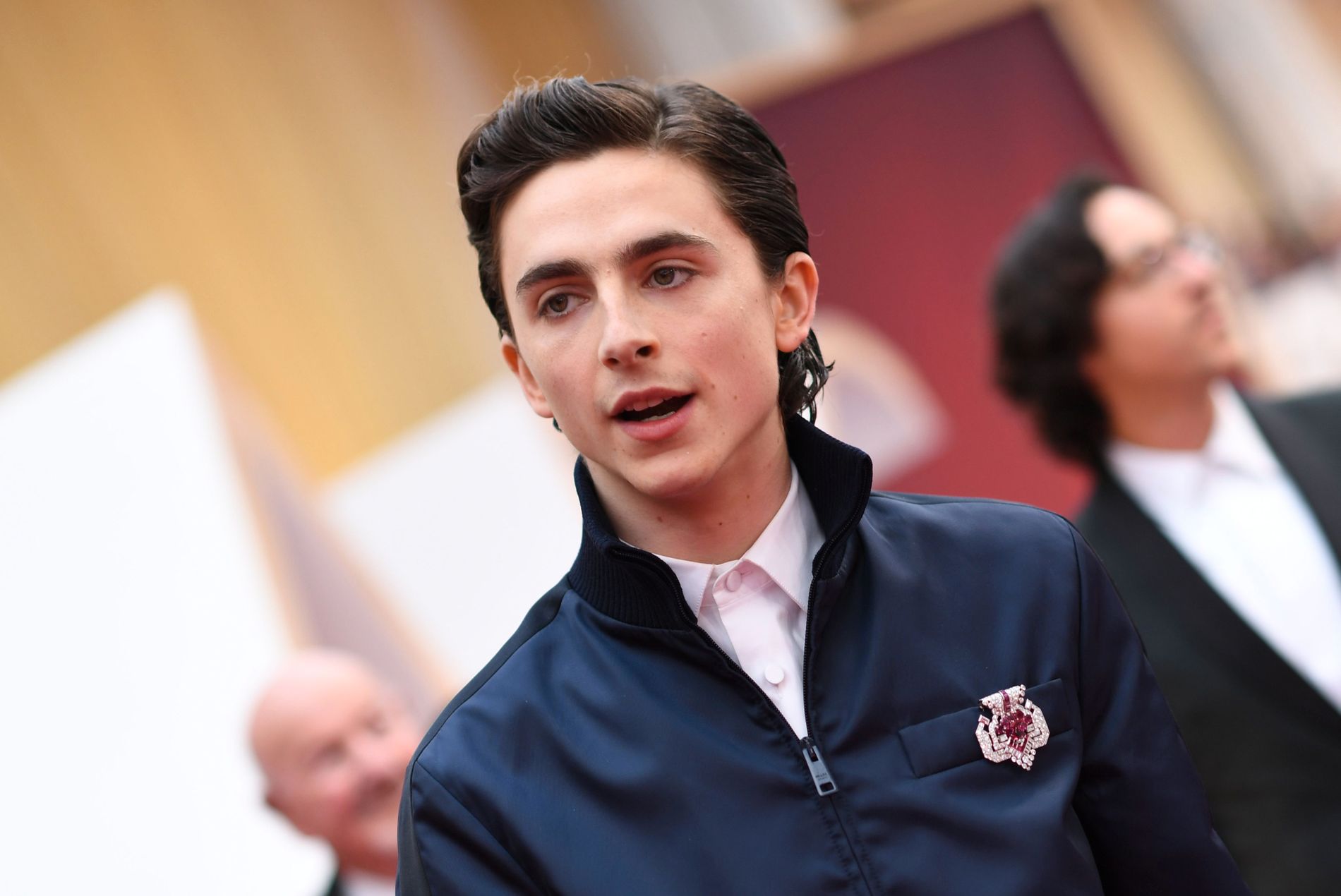 Vanity Fair presents the first image of the new recording of "Dune". It shows Timothée Chalamet (24) on a Stadlandet beach.
Western Norway Film Commissioner Sigmund Elias Holm confirms to VG that the image is from Western Norway.
– This is Stadlandet, yes, write in a text message after being sent the Vanity Fair case with the photo.
– It is fun. Of course, it is a great prestige to see Norway become part of the "Dune" universe. Now we just wait for the theaters to open!
Stad is a municipality in Vestland County and Stadlandet is a peninsula 500 meters above sea level, which according to the great Norwegian lexicon "plunges abruptly into the sea."
read also
James Bond creators: why they chose Norway
VG has asked how long the recording took place here, but the commissioner says he cannot comment on the matter beyond the fact that the West Norwegian Film Commission promotes the region as a recording point for international films and series.
Vanity Fair writes that the image is of the character Paul Atreides from his home planet Caladan.
Director Denis Villeneuve is responsible for the new film version of Frank Herbert's science fiction classic "Dune".
The first was David Lynch in 1984 with Kyle MacLachlan in the role of Paul Atreides, a role that Timothée Chalamet has in the remake. Sting also appeared in the first version, in addition to Max von Sydow, Virginia Madsen and Francesca Annis.
In this new version, among others, Rebecca Ferguson, Zendaya, Javier Bardem and Stellan Skarsgård play.
Chalamet has made a breakthrough in recent years and in 2018 he was nominated for an Oscar for the title role in "Call Me By Your Name". In 2019 he was nominated for a Golden Globe for "Beautiful Boy". She has also appeared in Greta Gerwig's films "Lady Bird" and "Little Women".
read also
Made 50 million for Hollywood movies in Norway
Villeneuve is known for movies like "Arrival" and "Blade Runner 2049".
Warner Bros. claims that the film was shot in Budapest, Hungary, and Jordan, but does not mention Norway.
a Twitter fankonto For the film, on August 6, he shared a video that appears to be from Timothée Chalamet's Instagram story showing a short video shot from a helicopter. There is the geographical label "Norway" for the text "latest recordings: done".
On the Secrets of Dune Facebook account, the same video speculated whether Norway would become Caladan in the movie.
730 mentioned that Chalamet was in Norway when the video appeared, about writing that the secret project for which the star was in Norway was "Dune".
The Norwegian release is scheduled for December 25, 2020. SF distributes the film here.
Several major international films have added parts of their recording to Norway in recent years. Several scenes from "Mission: Impossible-Fallout" were filmed in the Pulpit, although the film ended in India.
In February, producer Truenorth received potential incentives of over NOK 50 million for two international films to be shot in part in Norway. According to BT, one of them is "Mission: Impossible 7". The other, "Blue Bayou", will be the working title for the new movie "Black Widow", which was partially filmed in western Norway in May last year.
Trade cooperation: discount codes