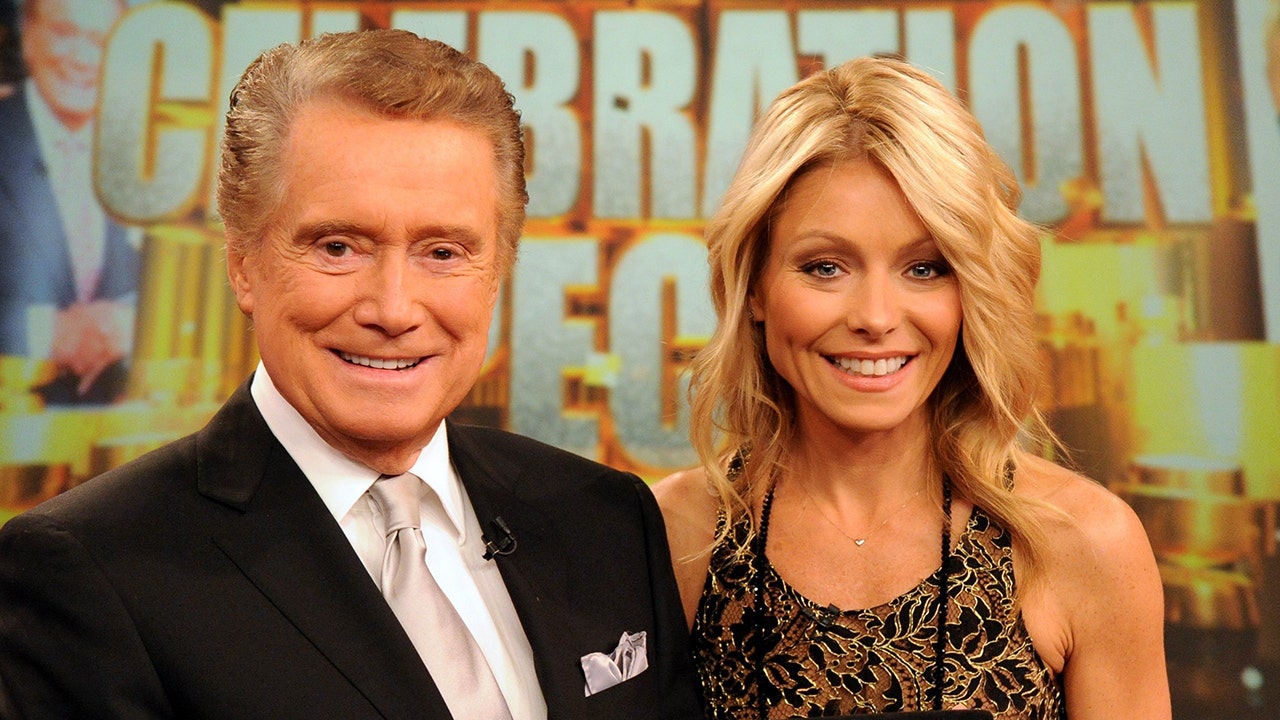 Kelly Ripa is remembering her time working with the late Regis Philbin.
The actress presented "Live! With Kelly and Regis", now "Live with Kelly and Ryan", between 2001 and 2011 after Philbin had spent decades presenting television.
In a preview of the upcoming ABC special on the latest television icon, Ripa, 49, spoke about working with the legend.
KELLY RIPA "BEYOND SADDENED" FOR THE DEATH OF FIL FILIN: "IT WAS THE LAST CLASS LAW"
"I think my biggest conclusion from the 11 years I shared with him was that you have to be yourself," said the former soap star. "You can't be a person in front of the camera and a different person once the light goes out or the audience leaves."
She added: "You have to be who you are."
Similarly, the Daytime Emmy winner said, "Philbin's talent was to be himself completely and to make everyone else the star of the show."
"I think his love for people will also be his legacy," he said.
REGIS FILILIN'S CAUSE OF DEATH IS REVEALED
Ripa also revealed her thoughts upon hearing the news of Philbin's passing.
"It was this moment, and my daughter crystallized it for me, Lola said: 'That must be a mistake. That cannot be correct,'" she recalled. "And there was a time when I had this incredible hope that it was somehow misinformed."
Ripa also explained that after hearing the sad news, her thoughts went to Philbin's daughters Joanna and JJ, his wife Joy and Kathie Lee Gifford, who were hosting alongside Philbin before Ripa intervened.
However, it was not just the actress who was close to Philbin, but also her children, whom Philbin once cared for, as he was captured on camera in clips that made Ripa feel "particularly emotional."
"There is a time when Regis is brushing Lola's teeth and she stares at him, and he says to her, 'You are a kind little girl. [woman]" he recalled. "Just as he spoke to her in this sweet way."
CLICK HERE TO GET THE FOX NEWS APP
The special, "Regis Philbin: The Morning Maestro," aired Tuesday night on ABC at 8 p.m. ET.