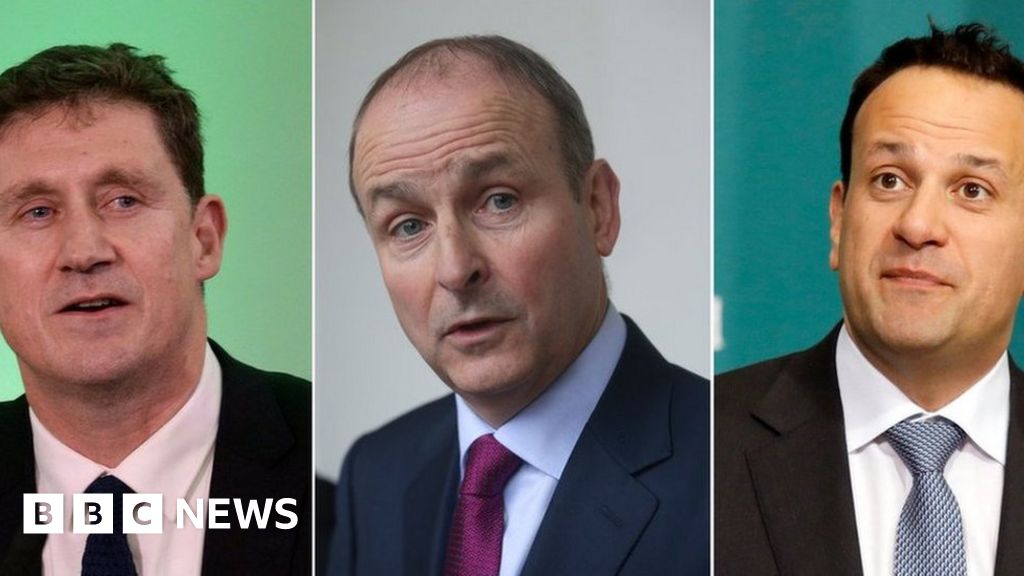 Fine Gael, Fianna Fáil and the Green Party have voted to go to government together in the Republic of Ireland.
The new government will be formed on Saturday after parties roundly voted to join a coalition.
Fianna Fáil leader Mícheál Martin, who is now expected to be elected taoiseach (Irish Prime Minister), described it as a "moment of opportunity and hope".
Voters went to the polls in a general election in February, but neither party received a majority.
The two largest parties needed the support of the Greens to have an active majority in the Irish parliament, and the coronavirus pandemic halted coalition talks.
The leaders of the three parties and their negotiating teams reached an agreement on a coalition agreement in early June.
The Greens' decision is crucial
Members of Fianna Fáil were expected to support the proposed government program, although there was some opposition led by Éamon Ó Cuív, grandson of the party's founder, Eamon De Valera.
Fianna Fáil and Fine Gael have their origins in the Irish Civil War almost 100 years ago and have never been together in coalition.
Martin said the deal was "overwhelmingly endorsed" by his party with 74% support and described it as an "important day."
From the total of valid polls of 11,058 members of Fianna Fáil, 8,194 voted in favor.
Fine Gael said 674 members cast their vote on Friday, a 95% stake, with 80% in favor.
Fine Gael leader Leo Varadkar said the most important thing was for the new government "to get down to work."
The last to report its result was the Green Party, whose members supported the agreement by 76%.
The party, which has just under 2,000 members, required a two-thirds majority to back the draft program.
Leader Eamon Ryan said his party would work with his coalition partners to "get our country out of a really severe economic crisis."
The majority of its 195 Northern Ireland members who registered to vote are believed to have opposed the deal.
Claire Bailey, leader of the Green Party in Northern Ireland, said she rejected the agreement as it "did not meet the Green Party's commitment to social justice," yet she accepted "the democratic decision of the membership."
The count was carried out at three separate locations.
Now that the deal has been endorsed, the Fianna Fáil leader is expected to be elected taoiseach at lunchtime on Saturday.
You will then have to turn the work over to Mr. Varadkar, the current Taoiseach caretaker, in two and a half years.
The Dáil (Irish Parliament) vote will not take place at Leinster House, where it is usually located, due to Covid-19 and social estrangement.
Instead, the vote will take place at the National Convention Center, which has more space and will allow 160 TDs to meet.