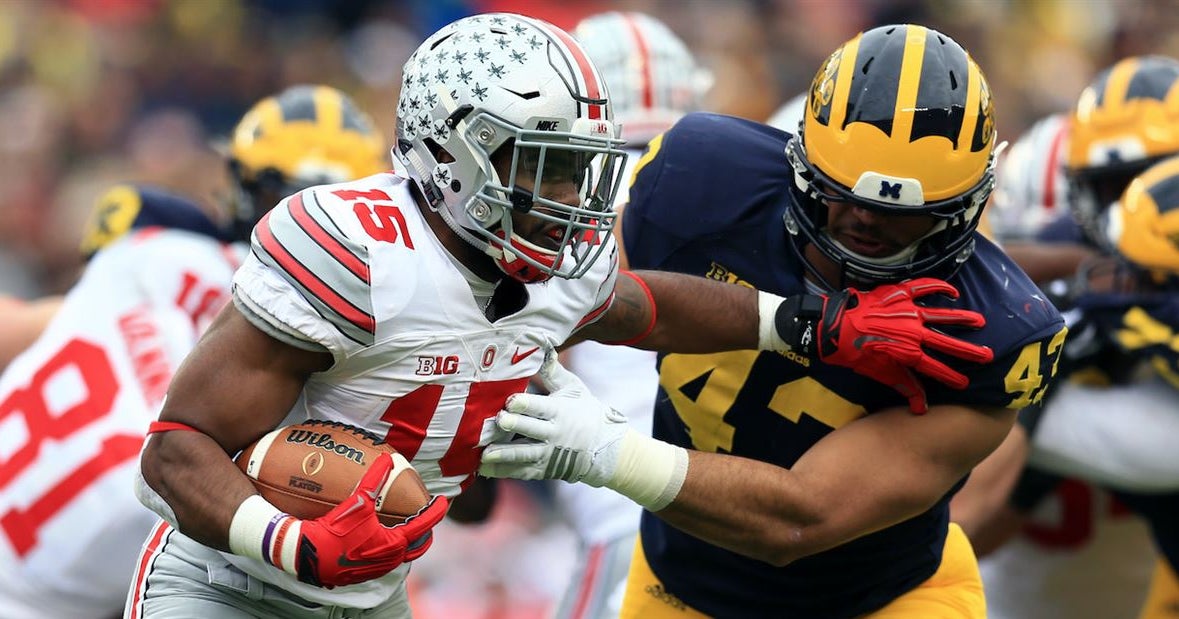 It has not been the best time for Michigan football in recent years. The Wolverines, though consistently in the polls, have not won a Big Ten title since 2004, a national title since 1997, I've never won a Big Ten East crown and it has not made the college football playoffs in its six years of existence.
But if there is one thing corn and blue can hang on for the past few seasons, it is defense. Michigan has had a highly ranked defensive unit each season dating back to 2014. The "worst" of those defenses came last year when the Wolverines ranked 11th in overall defense in the country.
Pro Football Focus recently chose to highlight Maize and Blue's defensive success, specifically pass defense. PFF tweeted the lowest completion percentage allowed by any Big Ten defense in the past five seasons and they were all members of the Michigan high school, which is certainly impressive.
Lowest completion percentage allowed by a B1G DB since 2014:

1. David Long Jr, Michigan ('18) – 29.0%
two) Channing Stribling, Michigan ('16) – 30.2%
3. David Long Jr, Michigan ('17) – 31.0%
4) Jourdan Lewis, Michigan ('16) – 31.7%
5) Vincent Gray, Michigan ('19) – 32.4% pic.twitter.com/mYM3KMTxdo

– PFF College (@PFF_College) June 22, 2020
This tweet found the eyes of the former Ohio state runner Ezekiel Elliott, who now plays for the Dallas Cowboys. Elliott's response was simple: "I don't have to throw it away when you run for 350 hahaha. "
I don't have to throw it away when you run for 350 lol https://t.co/vL953b2bGJ

– Ezekiel Elliott (@EzekielElliott) June 23, 2020
Elliott played for the 2013-15 Buckeyes and left Scarlet and Gray second in rushing yards (3,961) behind only Archie Griffin. Elliott played in two games against the Ohio state rival from the north and only looking at the statistics validates his argument.
In 2014, against the country's seventh-ranked overall defense and 15th accelerated defense, Elliott carried the ball 17 times for 121 yards and two touchdowns. The following year, against the nation's fourth best overall defense and the 16th best point defense, Elliott converted 30 carries in 214 yards and two touchdowns.
What's next for the Buckeyes? Make sure you're up to date: take five seconds to sign up for our FREE Buckeyes Newsletter now!
Do you want the latest news and updates on the Buckeyes? Try our FREE 7-DAY TRIAL AND BECOME A BUCKNUTS SUBSCRIBER!
For those doing math at home, Elliott averaged 167.5 yards per game against Maize and Blue, which equates to more than seven yards per carry.
Most importantly, Elliott was 2-0 in games he played against Michigan, helping the Buckeyes extend their undefeated streak against The Team Up North to four, a record that has now been extended to eight without losing.