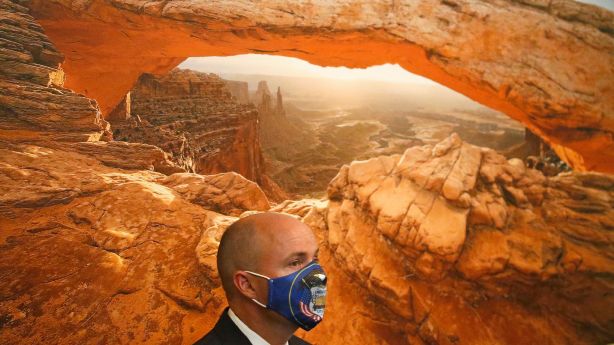 Intermountain Will Restore Stricter Visiting Guidelines
As COVID-19 continues to rise in Utah, including 676 new cases registered by the state on Friday, Intermountain Healthcare will restore stricter guidelines for visitors at all Intermountain Healthcare hospitals and clinics in Utah and Idaho.
The policies will be implemented starting Monday.
Under the highest standards, visitors to hospitals and emergency rooms will only be allowed in these circumstances:
Patients under the age of 18 can have a maximum of two visitors during their stay.
Patients who need an adult to keep them safe can have a healthy visitor during their hospital stay.
Mothers in labor may have a designated visitor.
Both parents of healthy newborns can visit.
End-of-life patients who are COVID-19 free can have two visitors at a time, for a total of no more than four visitors to the hospital. Visitors must be over 12 years old and must wear a mask or cloth covering the face.
End-of-life patients with suspected or active COVID-19 can only have two designated visitors in total. Both must be over 12 years old and wear specific protective equipment.
A designated visitor cannot change with other people during the course of a hospital stay.
"We understand that communicating with loved ones is an important part of a patient's healing process. We encourage people to communicate electronically with patients through phone calls, video chats, or text messages, which are great alternatives to help patients feel loved and connected, "said Shannon Phillips, MD, chief director of experience of the patient at Intermountain Healthcare. "
Regarding Instacare clinics and locations, Intermountain says that unless an escort is needed, such as with a child, patients should keep appointments on their own.
– Ryan Miller, KSL.com
.