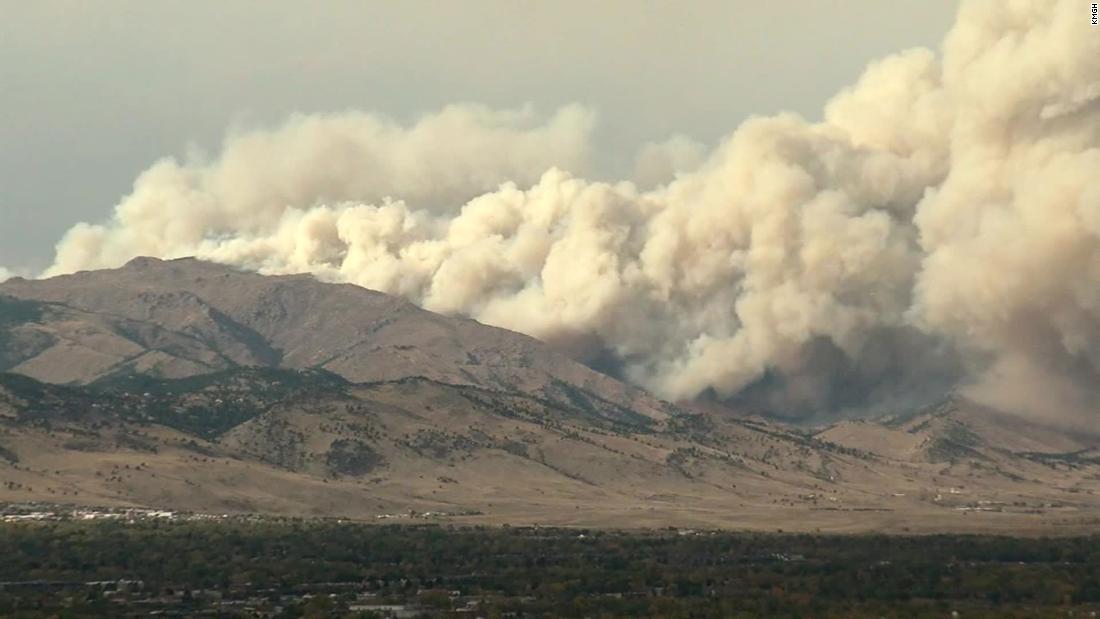 The fire started around noon on Saturday in Jamestown, according to Gabby Boerkircher, a spokesman for Boulder Officer of Emergency Management. Nearly 900 homes are in the evacuation area, a tweet from Boulder Office Fees Emergency Management on Saturday night.
Jametown is in the foothills of the Rocky Mountains, 14 miles northwest of Boulder and about 43 miles northwest of Denver.
The fire was pushed southeast by the wind, Boerkirch said.
"We're asking people to make sure they're planning to evacuate anywhere in the vicinity," Boerkircher said in response to the fire, signing a local disaster declaration around 1:30 p.m. local time. Was.
An evacuation order has been issued for Jamestown and a pre-evacuation order has been applied for the southern part of the city, Bormkirch said.
No deaths or injuries were reported and the cause of the Calwood fire has not yet been determined, Boerkirch said.
Firefighters also continue to fight the largest forest fire in state history, the Cameron Peak Fire. A fire is raging near the town of Fort Collins in the northern part of the state, prompting a new mandatory evacuation on Friday night.
.