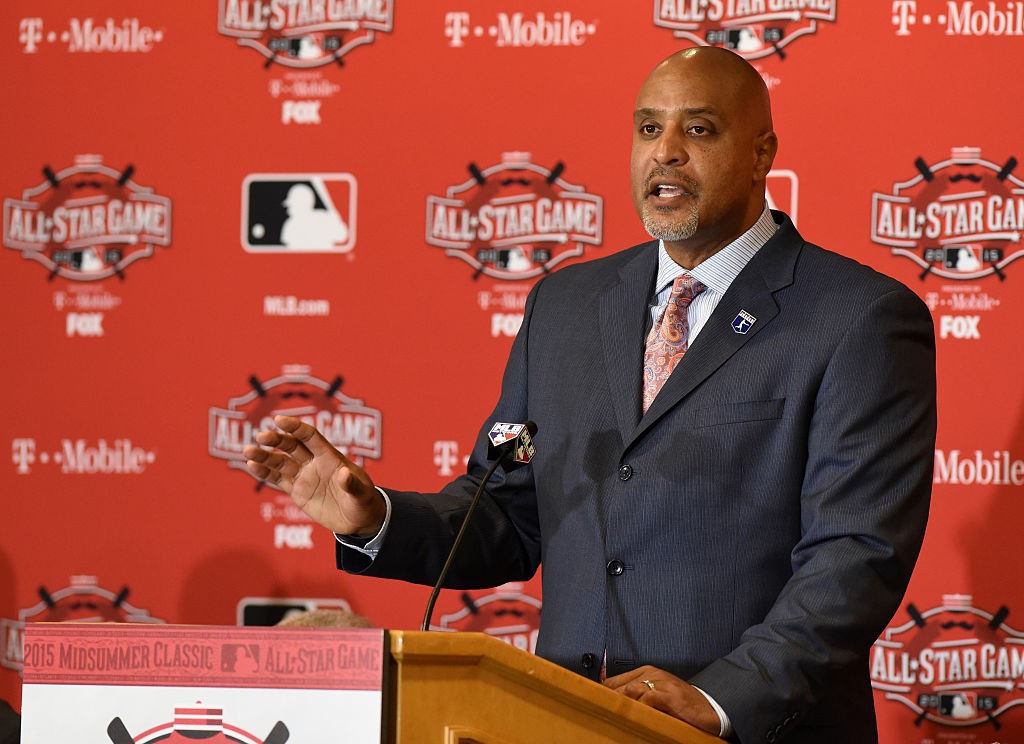 After months of expectations that the shortened 2020 season would usher in an expanded playoff format, the inability of the MLB and MLBPA to come together in a deal maintained the status quo of 10 postseason teams. The March deal under which Commissioner Rob Manfred implemented a 60-game season stipulated that the playoffs could not be extended unless negotiated with the Players Association. The expanded postseason game (and revenue) was the union's main lever in the talks, but when no agreement was reached, the structure of the playoffs did not change.
However, could the two sides continue to seek an agreement? Asked by Ronald Blum of the Associated Press, MLBPA Executive Director Tony Clark did not rule it out. The lines of communication between the league and the union "remain open," Clark explained. "I would just say that if there is interest in discussing something, I will be available to discuss it," Clark added.
Major League Baseball, for Blum, could still make another attempt to negotiate an expanded postseason format. The main point of conflict for the union had been the length of the hours and the pro-rated play. With an established and prorated 60-game season, the union would likely seek other concessions. Previous proposals exchanged between the two sides temporarily removed the qualification offer system, for example, although it's easy to imagine teams giving up QO for everyone except the most elite free agents on the market this winter thanks to lost revenue.
There is a wide range of other possibilities for the union. Majority of Postseason Revenue: Players are owed only a portion of the Gatehouse Revenue: future QO concessions, increased forgiveness of $ 170MM advance payment of March settlement wages and any a number of other topics could be put on the table. With the current collective bargaining agreement set to expire in December 2021, the union could even proactively consider some broader issues that appear to be critical in what is likely to be contentious bargaining next year.
The players agreed to start performing at summer training camp before July 1, making it seem unlikely that this will be a lengthy process. Clark and Manfred were unable to agree on anything in more than a month of contentious negotiations, which does not bode well for a quick settlement in this case. That said, Manfred spoke to Blum of the need for both the league and players to have "less burdened" conversations. "We owe it to our fans to be better than we have been in the past three months," said the commissioner.
If the MLBPA is still susceptible to postseason disruptions, it stands to reason that the property would be interested in a final attempt at the dramatic increase in revenue that would accompany a larger postseason field.