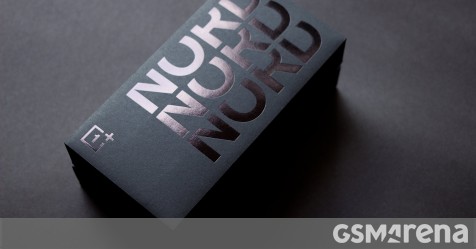 The OnePlus Nord was announced last week, but the Nord phone is just the first Nord product in a line that is yet to come. So if you're wondering what the next device in the newly established family will be, well, it looks like it's a phone, too. Shocking, we know.
Unlike the first Nord, which has limited availability for Europe and India (at least for now), the next Nord will also hit North American markets, according to CEO Carl Pei. Cabling. The timeline for the launch is "later this year."
That phone can be powered by the recently unveiled Snapdragon 690 chipset, Qualcomm's soon-to-be-cheaper offering with 5G. The chipmaker needs to lower the price of the 765/768 family (also used in the North), to better compete with MediaTek's Dimensional 800/820.
Therefore, the upcoming OnePlus Nord may be even cheaper than the current Nord. And being available in the US The SoC information comes from some digs in the latest version of OxygenOS 10.5 for Nord, made by the people of XDA Developers.
They found several references to an upcoming codenamed OnePlus smartphone Billie, as well as several calls to a method called "isSM6350Products" in the OxygenOS Settings app. SM6350, by the way, is Qualcomm's internal designation for the Snapdragon 690. That method verifies the model of the device and returns true if it matches BE2025, BE2026, BE2028, or BE2029.
Those are all versions of the same upcoming model, based on OnePlus' usual naming scheme, where "BE" could mean Billie Eilish. That's not as crazy as it sounds: the current Nord model numbers AC2001 and AC2003 have the "AC" which stands for Avicii, so the music star theme is quite real in OnePlus code-name game .
Source 1 | Source 2