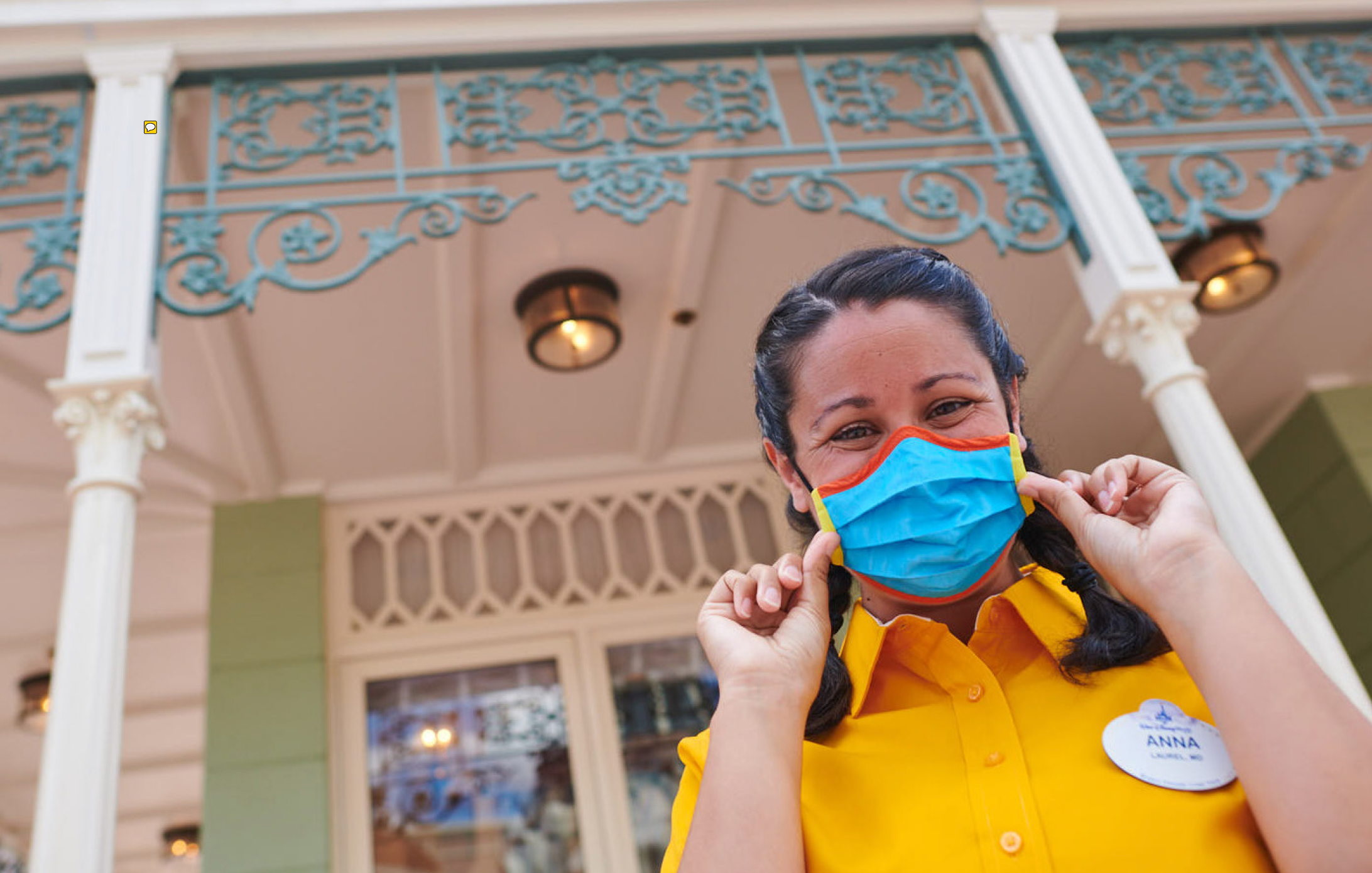 As Walt Disney World's reopening plans advance "on time," new details emerge about working conditions for the cast members. As previously revealed for Disneyland cast members, a similar option will be provided for face shields, in addition to face masks, for those working in situations where social distancing will not be possible.
As previously reported, guests will be required to wear face masks, and they will not be allowed to enter any indoor location without wearing them. Cast members will receive face shields if they work in an area where six-foot social distancing from each other is not possible. Hand sanitizer will also be provided to all cast members, and refill stations will be implemented.
Many cast members have expressed concern about the reopening, especially given the recent record increase in confirmed COVID-19 cases. Reportedly, cast members seeking to seek alternative jobs or placement in behind-the-scenes areas are not being accommodated, and are instead being told to accept the terms of their callbacks or to separate from the company. .
We will continue to update it as more details are released for Guests and Cast Members regarding reopens.
Related