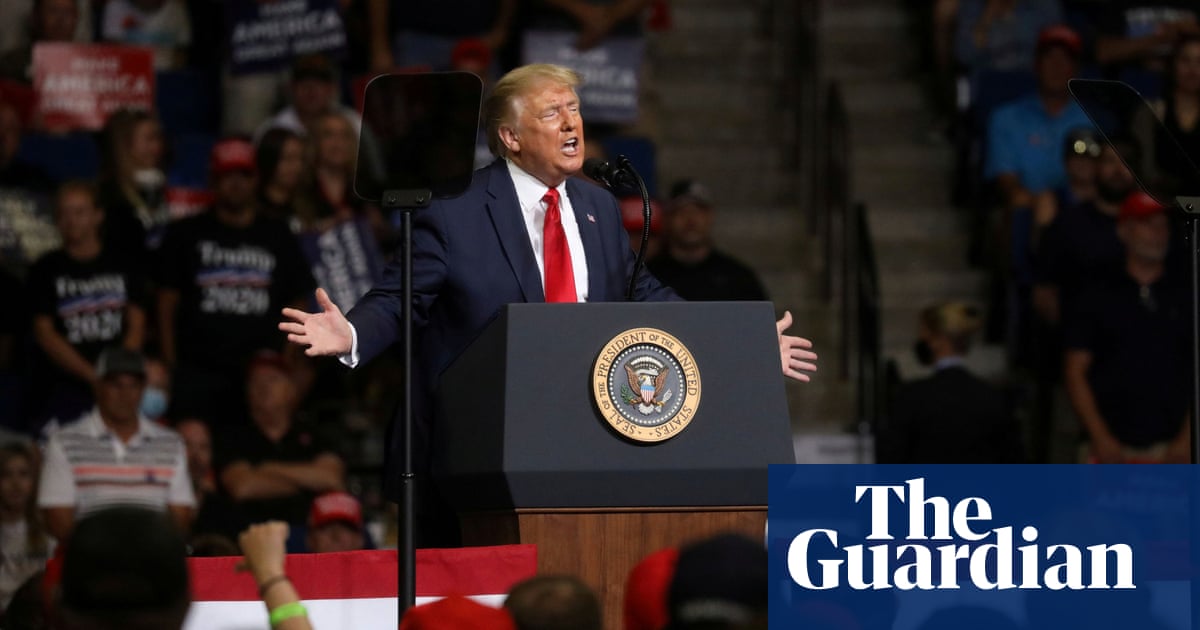 A video of Trump campaign volunteers has appeared who apparently removed the social distancing labels from seats in the arena where the US President gave a campaign rally against which many public health experts had warned because of to the coronavirus pandemic that continues to emerge.
The Washington Post released the video, which it says shows Trump campaign workers methodically removing seat decals at the BOK Center in Tulsa, Oklahoma. The labels say "Don't you sit here please!" and the site had placed it there to minimize the risk of Covid-19 infection.
The Post said the Trump campaign directed the removal of the stickers, contrary to the administration's wishes for the 19,000-seat arena where the June 20 rally was held as part of Trump's re-election campaign.
The story was originally reported in Billboard magazine, which said that thousands of the stickers were removed. Billboard quoted Doug Thornton, a top executive at the firm that owns the BOK Center, saying: "They also told us they did not want posters to be published indicating that we should be socially distant from the site."
The Trump rally in Tulsa took place when coronavirus cases rose in Oklahoma and sparked widespread condemnation from local health officials as well as critics of the president.
Since the demonstration, eight Trump employees have tested positive for the virus and many more have been targeted for quarantine. On Friday night, according to ABC News, an email was sent to campaign staff who were in Tulsa and told "they must get a negative test for Covid-19 this weekend."
Trump has been widely criticized for his response to the coronavirus pandemic, which has now infected several million Americans and killed more than 120,000 of his fellow citizens. In particular, critics have denounced his refusal to wear a mask, his determination to continue campaign events, and his repeated promotion of conspiracy theories and false claims, such as defending the use of chlorine to stop the virus.
.