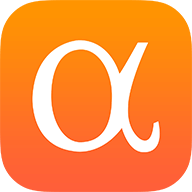 "From a nutritional point of view, our products match the quality of the protein and the content of the animal products they replace" and "ours is a clear winner from the point of view of health and nutrition," said the Impossible Foods CEO Patrick Brown to CNBC.
"This is why I believe that people are becoming increasingly aware that plant-based products will completely replace animal-based products in the food world in the next 15 years. That is our mission. That transformation is inevitable. "
Yesterday, the company signed a partnership with Starbucks to bring the Impossible Breakfast Sandwich as part of its summer menu to most places in the US. USA
"Starbucks was one of our selling points, if not the main one, only because of the power of its brand and its ubiquity," added Brown.
While Impossible primarily markets to the food service industry, rival Beyond Meat (NASDAQ: BYND) has focused its attention on the consumer and grocery sector.
Related: TSN, JEF, HRL, PPC, SAFM, ALCO, SYY, COW, UBC, KHC, NATH, CAG, COST, SFM, BRFS, PPC, BWLD, OTCQX: JBSAY, OTCPK: NSRGY