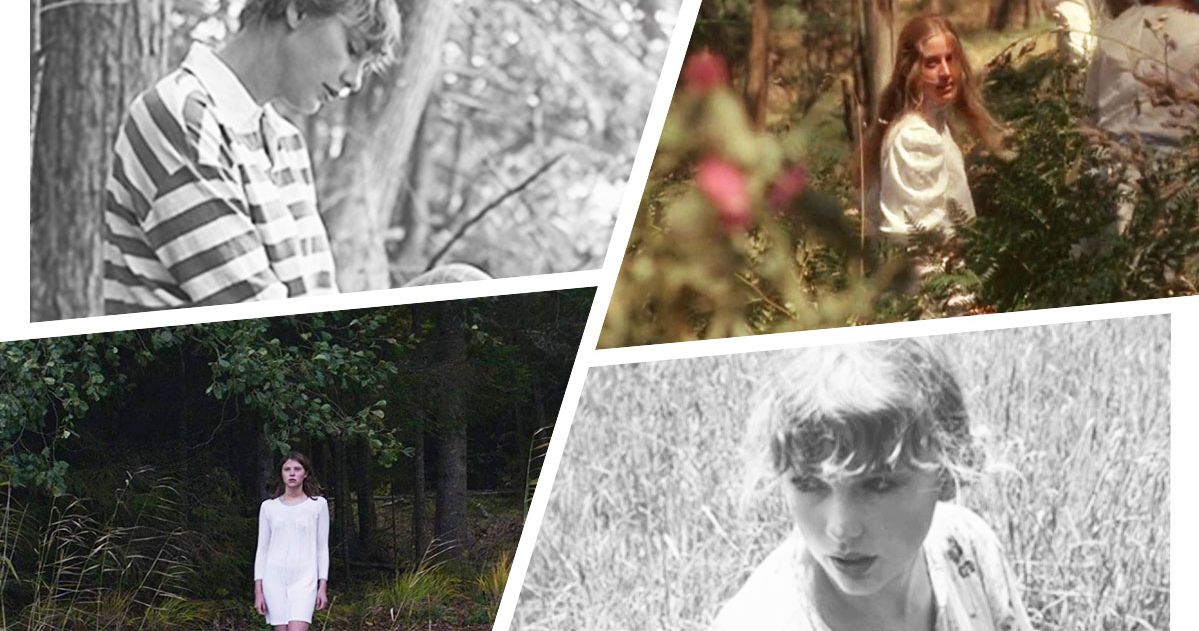 Photo: Clockwise from top left: taylorswift.com, The Criterion Collection, taylorswift.com, The Orchard
Taylor Swift loves to beat an aesthetic on the proverbial ground, and it has never been as clear as in marketing materials for folklore, her first album haunted on knitwear and crying in the trees. Taylor really looked it up in the merchandise and stills that accompany the album and in the first music video, which depict her doing all sorts of ghostly forest activities, including but not limited to: sitting alone in a gigantic field of wheat , wearing Babadook's coat, making her hair like a doll of yesteryear, getting lost alone in a forest, frantically running away from someone with a camera, standing precariously on rocks and drowning. By posting these bizarre photos before the album itself, Taylor apparently alerted us that folklore it would be lo-fi and serious and inexplicably terrifying, splitting it thematically from the technicolor carnival of Lover and the key energy of Hot Topic's Reputation.
the folklore Marketing also reveals something else about Taylor: Like all of us, she has been watching too much Criterion Channel during the quarantine, seemingly interspersed with some A24 horror. Every piece of the visual folklore Puzzles are in some ways intentionally or accidentally paying homage to various cult genre and classic movies, all of which are extremely depressing and / or terrifying. Even the album lyrics are populated with references to watching and imitating movies ("I think I've seen this movie before / and I didn't like the ending"; "I hit the Sunday matinee / You know the best movies of all time were never made" ), as well as blatant greetings to the horror genre (a song called "seven"; "I have intended to tell you / think your house is haunted"; "For digging up the grave at another time"; "Pack your wrists and a sweater"). What I'm trying to say is that folklore It's the Ari Aster / Robert Eggers / Ingmar Bergman / Jane Campion / Sofia Coppola collaboration we've all been waiting for, a creepy black and white independent vintage horror film about a woman trapped in a recording studio with Jack Antonoff with solo nightgowns and mushrooms for sustenance. In honor of this unprecedented film event, I have created a retroactive folklore The movie's humor board, probably very similar to the one Taylor currently has sitting in his creepy seaside mansion, covered in red ropes and thumbtacks, and photos of Liv Ullmann screaming.