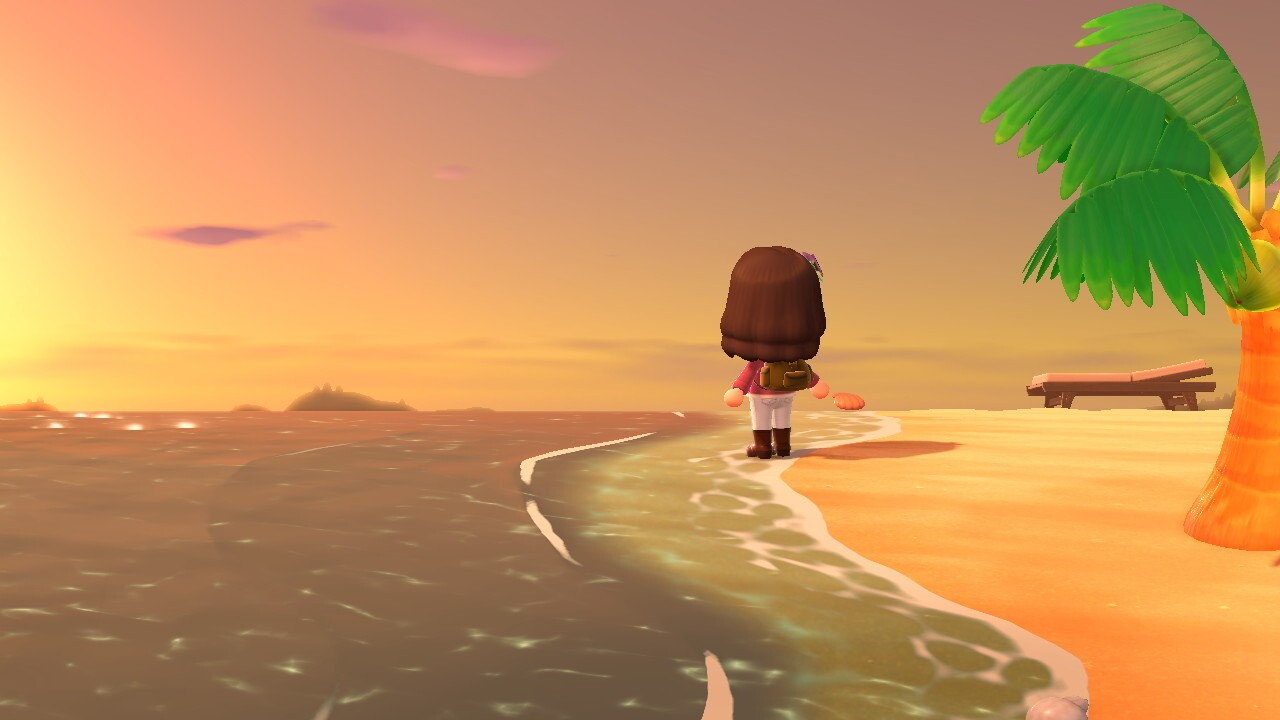 Animal Crossing: New Horizons Director Aya Kyogoku recently said she sees New Horizons as the start of the third generation of Animal Crossing. That begs the question, how will this generation develop as we go along? After all, Animal Crossing superfans will continue to play New Horizons for months, if not years, to come.
Well, to look forward, sometimes you have to look back. Almost twenty years have passed since the first Animal crossing Game launched and in that time the players have gone from being a humble villager, to the mayor of a city and, on the Switch, a representative of the island in charge of creating the perfect paradise for a getaway. Also, the main games have kept things exciting with updates: add-ons, festivals, theme days, and expansions.
It's the seasonal update
Of course, updates are already a thing in New Horizons. So far, we've seen Zipper T. Bunny hiding eggs around our islands to celebrate Bunny Day, and the May Day Maze event as a Nook Miles themed tour. Players have also been offered the opportunity to use the skills learned in Happy Home Designer to create serene interior designs for a series of Harvey's Island wedding photos. And who could forget Redd's clandestine visits to the game's secret beach?
We also know that we are receiving full summer updates with the addition of swimming, diving, and the opportunity to collect new types of marine life to further supply the museum and create new furniture with the help of Pascal. I couldn't have been happier when I saw an islander plunge into the ocean in the recent teaser for the summer update, and he also confirmed that we'll get a second update in August. But what might that imply? And what exciting additions could come to New Horizons beyond the summer?
One hope is that we will see the return of the favorite events of fans of previous games. An example of this is Mushrooming Season, which was introduced in the first Animal Crossing adventure and has appeared in most major games, apart from Wild World. Fortunately, we know this fall holiday will return to New Horizons as the mushroom season is confirmed to kick off for Northern Hemisphere players in November later this year. Just like Bunny Day, there are plenty of mushroom-inspired DIY recipes to find right now, including a pretty fancy mushroom umbrella.
Since DIY recipes and crafting are a great feature of New Horizons, many fans are wondering if Animal Crossing's established events will suit this new gameplay mechanic. Two of the biggest events in previous Animal Crossing games were Halloween and Christmas Eve, with players spending the following month preparing costumes and discovering what gifts the villagers expected to receive. With the new DIY twist on the franchise, you may have to personally create seasonal gifts for your neighbors, and maybe even create spooky Halloween costumes from scratch. This sounds like a lot of fun and if it's true I can't wait to see what outfits the update brings!
Your guess is as good as mine (data)
But what about future updates that we have no precedent for? Interestingly, Animal Crossing: New Horizons data miners can offer us some clues. In particular, accredited and reputable data miner Ninji has pulled out many tantalizing hints from the New Horizons game code.
Firstly, it seems that some of the buildings and services present on our islands may be receiving additional renovations. The notes in the code suggest that the Museum could get a store (allow for a T-rex costume) and a section dedicated to displaying Gyroids (a kind of NPC piece of furniture). In previous games, players were able to locate Gyroids around their island by digging with a shovel, and were mainly used to decorate the house. It seems that, in New Horizons, they can become a living collectible to supply their museum. I just hope it's not as creepy as it sounds.
There's also a nice juicy hint in the code that we might be learning to cook with in a future update. I'm thinking this might be related to the next swimming / diving update, because some of the creatures we saw in the teaser are certainly edible: cream and garlic scallops? However, there is also a strong hint in the code that growing vegetables is also coming. The discovered data suggests that in addition to growing fruit on their trees, players will soon be able to grow carrots, tomatoes, sugar cane, potatoes, wheat, and even pumpkins! I wonder if events like the Harvest Festival are going to coincide with this new mechanic.
Expand your horizons
Updating New Horizons with scheduled seasonal events is one thing, but I hope Nintendo aims higher. I am talking about totally new and much more important events, places and festivals. Could there even be a huge paid DLC expansion on the horizon?
There is (a kind of) precedent for this. Years after launch, Animal Crossing: New Leaf received a free update for all players in the form of the Welcome Amiibo update. This expansion added a new area to the city and the possibility for players to take control of the villagers they chose to invite. While this was a free update, its size and new opportunities for gamers suggest that Nintendo isn't afraid to add substantial content to Animal Crossing games in one go.
But how could a great (and maybe even paid) New Horizons DLC be? Well, here is my idea, inspired by director Aya Kyogoku's comments on how player communication is becoming increasingly important to the Animal Crossing franchise.
Perhaps we could even see something akin to an expansion of the archipelago that would create a shared online space in the form of a group of islands separated from their home island. Players (most likely their best friends) would band together to develop the archipelago from a cluster of forgotten spaces to a bustling, interlocking center where islanders can gather to trade items, play mini-games, and contribute to public work projects like the plaza market and elegant boutiques. With the archipelago stored securely in the cloud, any player can access it at any time (no need for a host player to open its doors dodo) and, once bridges between the different islands are built, any friend can access to any part of the archipelago whenever they want!
So what do you think? Are you open to something like the expansion of the archipelago? Or do you have your own hopes and ideas for where New Horizons will go in the future? Let us know in the comments!
.