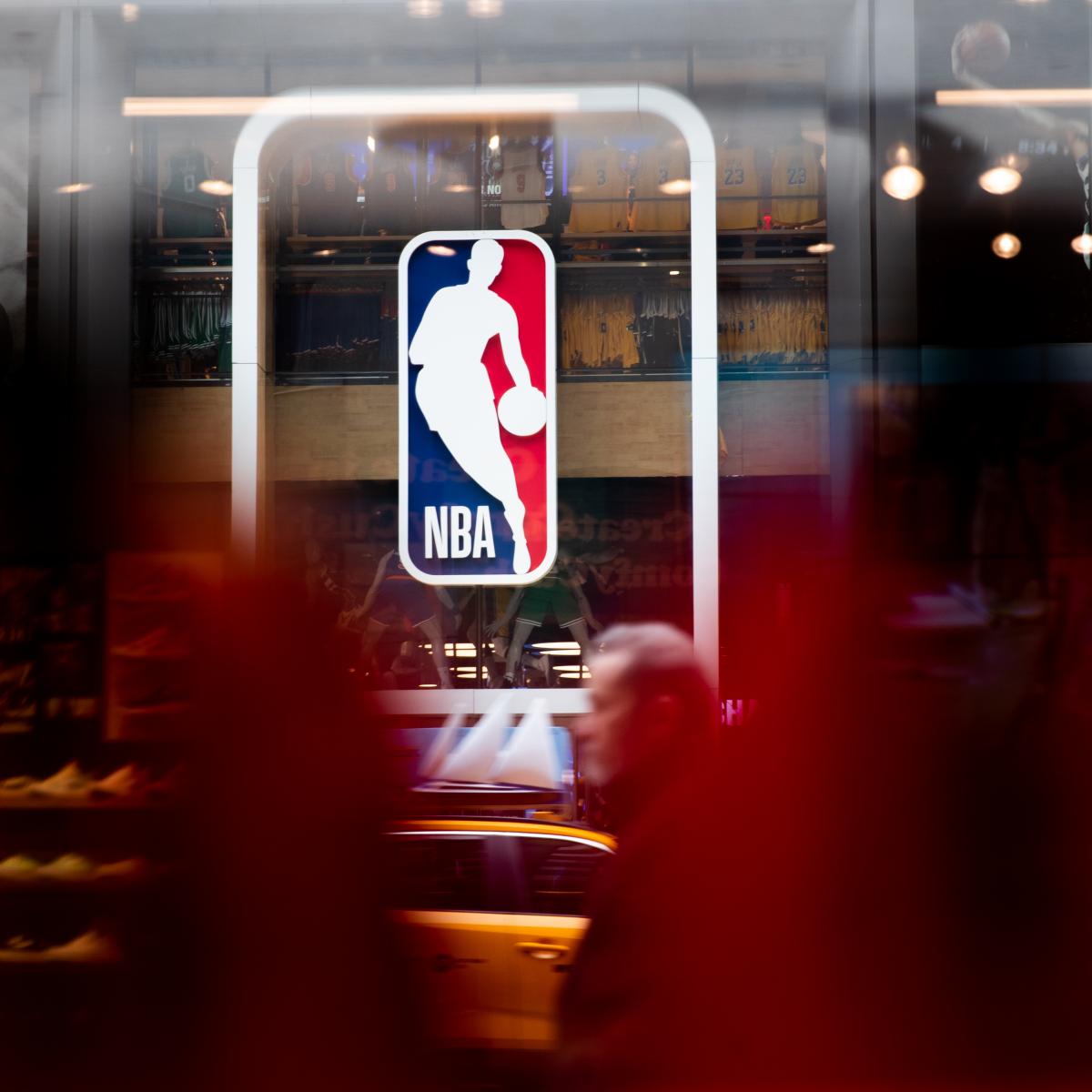 Jeenah Moon / Getty Images
A Western Conference playoff team reportedly had four positive tests for COVID-19 in the past few weeks.
ESPN's Adrian Wojnarowski did not identify the team but noted that the teams are "preparing for a significant number of positive tests "as players return to their home markets. Players are scheduled to undergo coronavirus testing this week; those who test positive will be subject to quarantine.
Duane Rankin of the Republic of Arizona reported that the Phoenix Suns closed voluntary training at their team's facility after two players tested positive for COVID-19. The Suns are one of 22 teams traveling to Orlando, Florida for the resumption of the 2019-20 NBA season in July, but they are not currently in the playoffs, so it is fair to assume that they are not the team of the ESPN report.
The NBA is already facing rejection by the players regarding their return, with some citing safety or family concerns and others not wanting to distract themselves from social justice issues. Washington Wizards forward Davis Bertans and Portland Trail Blazers forward Trevor Ariza have already informed their respective teams do not plan to participate in the restart of the season.
Brooklyn Nets guard Kyrie Irving and Los Angeles Lakers center Dwight Howard have been among the most outspoken opponents of the Orlando bubble on social justice grounds.
"I don't support going to Orlando," Irving said in a conference call of about 80 players earlier this month, by Shams Charania of The Athletic and Stadium. "I'm not into systematic racism and bulls … Something smells a little weird. Whether we want to admit it or not, they attack us like black men every day we wake up."
Howard told Charania that Irving is "100 percent correct" in their evaluation.
Any influx of positive coronavirus tests would likely raise more concerns among players.
.