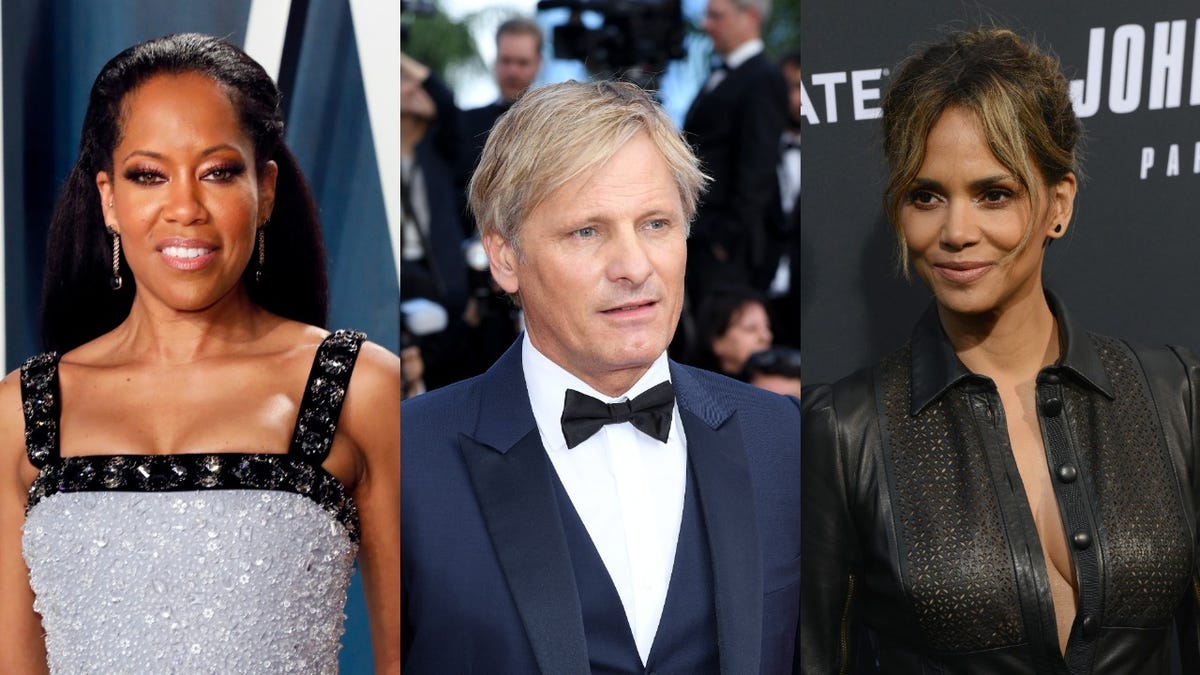 the Toronto International Film Festival announced its full 2020 lineup today, taunting what are likely to be the films that complete this year's award list (JoJo Rabbit, a great Oscar contender, won the grand prize at last year's festival) Okay, TIFF is showing far fewer movies this year than at previous festivals, a necessity due to the impact of COVID-19. TIFF will run virtually for the most part, though there will be a handful of outdoor screenings and some socially distanced indoor screenings.
Leading the list of 50 movies is Spike Lee's Mandated by HBO movie of David Byrne's American Utopia, which will open the festival on September 10. Other eye-catching titles include Chloé Zhao Nomadland, starring Frances McDormand as a woman hitting the road after her hometown economy falls apart, and Ricky Staub Concrete cowboy, an urban cowboy drama starring Idris Elba, Caleb McLaughlin and Jharrel Jerome.
Also on the deck is a series of notable directorial debuts. WatchersRegina King will debut One night in Miami A chronicle of Cassius Clay that has just been collected by Amazon Studios. Halle Berry, meanwhile, plays a disgraced MMA fighter named Jackie Justice in Bruised, which also marks his first time behind the camera. And then there is Viggo Mortensen's Falling, which premiered earlier this year at Sundance.
See the full list of TIFF 2020 selections below:
180 degrees Farnoosh Samadi Rule | Iran
76 days Hao Wu, anonymous, Weixi Chen | U.S
Ammonite Francis Lee | UK
Another round (Druk) Thomas Vinterberg | Denmark
Bandar Band Manijeh Hekmat | Iran / Germany
Beans Tracey Deer | Canada
Starting (Dasatskisi) Dea Kulumbegashvili | Georgia / France
The best is yet to come (Bu Zhi Bu Xiu) Wang Jing | China
Bruised Halle Berry | U.S
Municipality Frederick Wiseman | U.S
Concrete cowboy Ricky Staub | U.S
Opening Night Movie – David Byrne's American Utopia Spike Lee | U.S
The disciple Chaitanya Tamhane | India
Enemies of the state Sonia Kennebeck | U.S
Falling Viggo Mortensen | Canada / UK
The father Florian Zeller | United Kingdom / France
Fauna Nicolás Pereda | Mexico / Canada
Fireball: visitors from darker worlds Werner Herzog, Clive Oppenheimer | United Kingdom / United States
Gaza mon amour Tarzan Nasser, Arab Nasser | France / Germany / Portugal / Palestine / Qatar
Get out of here (Tao Chu Li Fa Yuan) I-Fan Wang | Taiwan
Good Joe Bell Reinaldo Marcus Green | U.S
I care a lot J Blakeson | UK
Uncomfortable indian Michelle Latimer | Canada
The Heritage Efraín Asili | U.S
Lift like a girl (Captain Ash Ya) Mayye Zayed | Egypt / Germany / Denmark
Limbo Ben Sharrock | UK
Memory house (Antique House) João Paulo Miranda Maria | Brazil / France
MLK / FBI Sam Pollard | U.S
The New Corporation: the unfortunately necessary sequel Joel Bakan, Jennifer Abbott | Canada
New order (New order) Michel Franco | Mexico
Kings night (La Nuit des Rois) Philippe Lacôte | Ivory Coast / France / Canada / Senegal
Nomadic Chloé Zhao | U.S
No ordinary man Aisling Chin-Yee, Chase Joynt | Canada
Notturn Gianfranco Rosi | Italy / France / Germany
One night in Miami Regina King | U.S
Penguin Bloom Glendyn Ivin | Australia
Pieces of a woman Kornél Mundruczó | United States / Canada / Hungary
Preparations to be together for an unknown period of time (Felkészülés meghatározatlan ideig tartó együttlétre) Lili Horvát | Hungary
Quo Vadis, Aïda? Jasmila Žbanić | Bosnia and Herzegovina / Norway / Netherlands / Austria / Romania / France / Germany / Poland / Turkey
Shadow in the cloud Roseanne Liang | United States / New Zealand
Shiva baby Emma Seligman | United States / Canada
Spring Flower Suzanne Lindon | France
Closing Night Presentation – A suitable boy Mira Nair | UK / India
Summer of 85 (Été 85) François Ozon | France
The third Felix Barrett Day, Dennis Kelly | UK
Trickster Michelle Latimer | Canada
True mothers (Asa Ga Kuru) Naomi Kawase | Japan
Under the open sky (Subarashiki Sekai) Miwa Nishikawa | Japan
Rape Madeleine Sims-Fewer, Dusty Mancinelli | Canada
Wildfire Cathy Brady | United Kingdom / Ireland
[via[via[vía[viaDeadline]
.