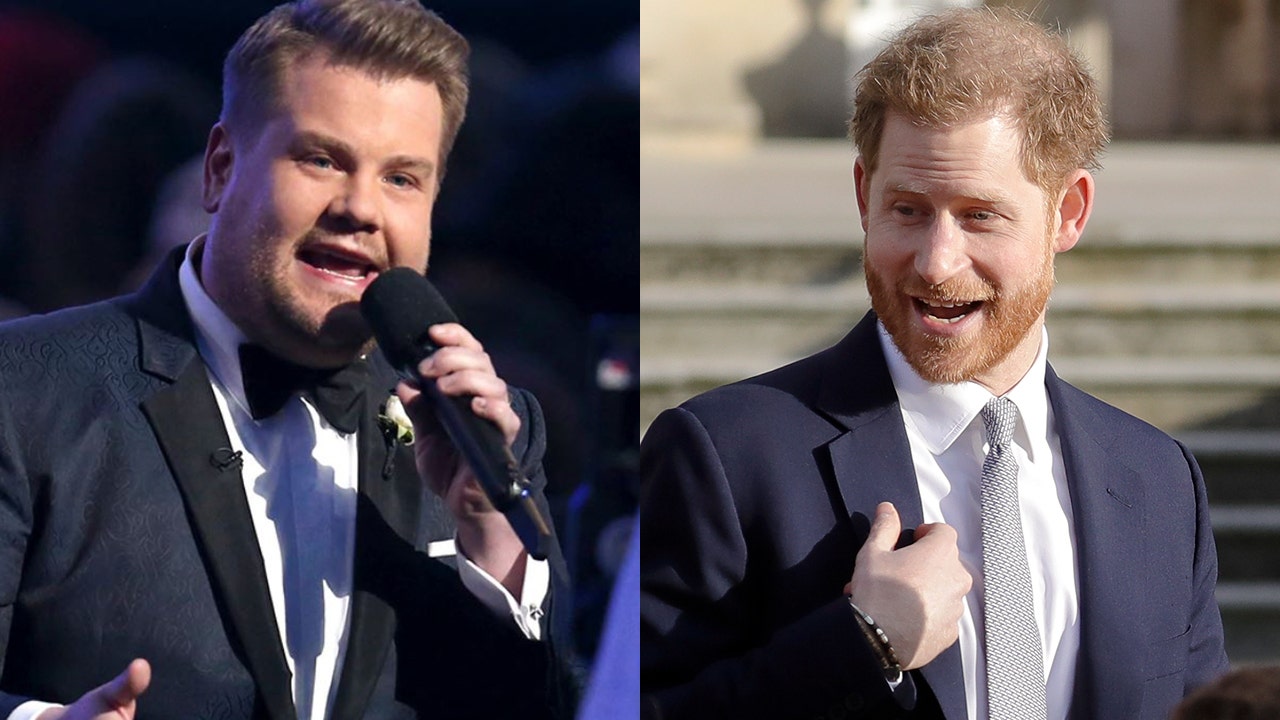 Prince Harry said in an interview that he had returned from his duty as British monarch, aired early on Friday, "instead of stepping down" – and said the "toxic" British media was to blame.
The prince addressed the royal turmoil and other topics during a performance on "The Late Late Show" with host James Corden.
Corden and his royal guest chatted while visiting various places around the Lord Angeles area. In the interview, Harry rode on the top deck of the tour bus and performed a TV theme song on the 1990s show "The Fresh Prince Belf Bell-Air".
Prince Harry's Army Paul Royal speaks after the lost military titles: 'Hope it's worth it'
But after Harry's first interview, after his grandmother, Queen Elizabeth II, stripped Harry and his wife, Meghan Markle, of the rest of their royal duties, family matters were a major topic.
Harry told Corden that he was putting the interests of his immediate family members first. (She and Markle have a baby, named Archie, and recently announced that they are expecting another baby.)
"He came back instead of coming down," Harry told Corden. "It was a really difficult environment, which I think a lot of people have seen, so I did what any father or husband does and thought, 'How can I get my family away from here?' But we will never go, and as long as I am worried that whatever decision is made, I will never go. "
Speaking of the British press, he added: "We all know what the British press can be like, and it's destroying my mental health. I was like this poison. So I did what any husband and any father would do. , I need to get my family out of here. "
Click here to get the Fox News app
The former Royals eventually left Britain and moved to Southern California, meanwhile staying in Canada.
Arresting the interview with Harry helped cordon scoop Oprah Winfrey, whose conversation with Harry and Markle is scheduled to air from March 7, The Associated Press says.
The Associated Press contributed to this story.