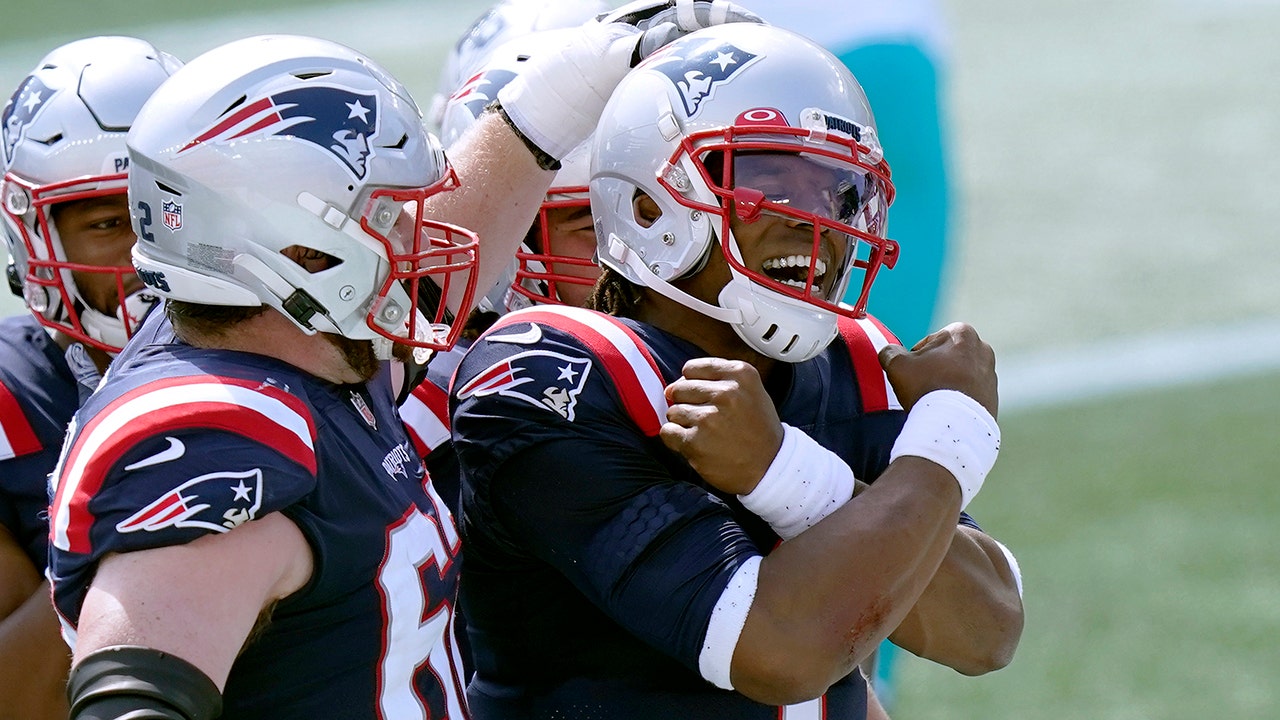 A young footballer who was spotted in a heated exchange with Cam Newton apologized on social media after the dispute between the two went viral.
Jaseth Owens has apologized at length on Twitter after the video gained traction on social media early on Sunday and Monday.
"First and foremost I would like to apologize to Kem Newton, my entire organization and my coach for my actions in last week's 7v7 tournament. I had no intention of getting there. First I was the first my parents ever taught me people. No it is to start saying [sic] Disrespect.
Click here for more sports coverage on FoxNews.com
"As a footballer I gave myself the best advantage of the competitive side and that was a big anomaly. It was in the middle of this moment and I now realize how many of you have respected him. I mean I was never going to be abusive. No. I highly appreciate 7v7 for letting me be different from the team I am in right now. I realize that this could indicate my future as a young man with a lot of big dreams / goals but I will not let this stop me from where I need to be. Me from there.
"So again, I apologize and hope I can be forgiven."
Participants in the camp were seen hacking quarterbacks after becoming "free agents," but Newton didn't make things better when he replied, "I'm rich." Newton was also heard asking if he could talk to the baby's father.
Camp Newton responds to a hot video of a hot spot with a camper: 'What you don't see'
Both sides were criticized for making the video a trending issue. The New England Patriots quarterback released a video and lengthy Instagram post for critics.
"What you didn't see," he wrote on social media. "I see there's a lot of excitement going on that I see that happened over the weekend. In terms of the natural eye, you'll see me asking that young man, 'Where's your dad?' But for me, it's not good for me to talk to a child who is watching with everyone! So speaking with a child or moving on, I want to have a man-to-man conversation with his father.
"With that being said, when I participate in tournaments across the country with my All-Star team, I have given my time, energy and my skills to these kids who have been in our program for over 11 years and those people don't want to hear or want to see. People want me to argue with another young person and see me 'immersed in my emotions.' But the truth is: I make a positive impact on children's lives. Make no mistake about it. I take children to the next level using their football skills. Feeling we have 'Run out of gas' emotionally.
"So with that said, give yourself a wonderful rest of your day."
In the video, Newton told the camper that "there is no disrespect" and that he would be able to focus on it "the right way" if he asked for attention.
Click here to get the Fox News app
Newton had not yet responded to the camper's apology.