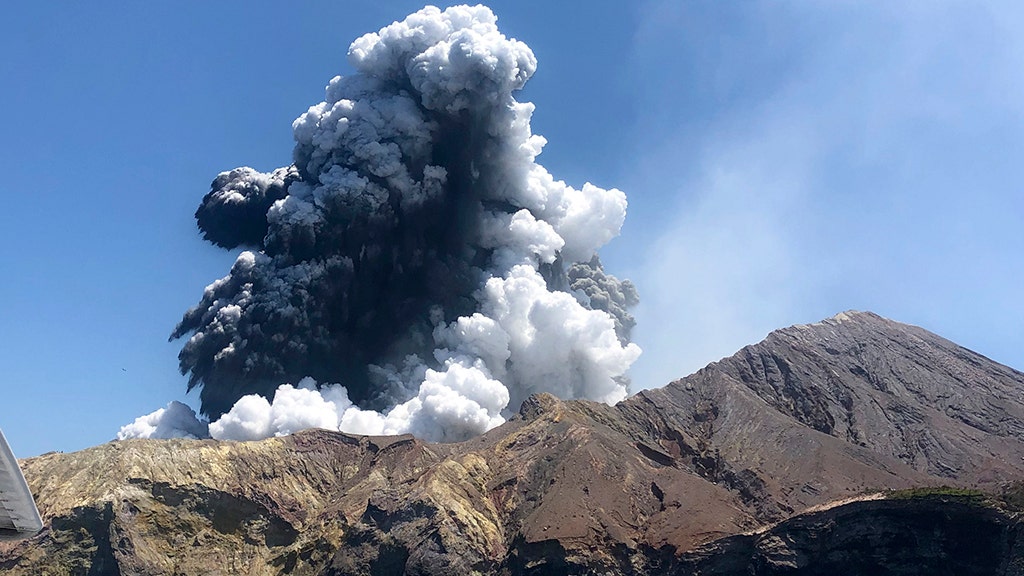 New Zealand officials on Monday charged 10 organizations and three individuals with security breaches following a volcanic eruption on White Island last year that killed 22 people.
The island was a popular tourist destination before the December 9 eruption. But many now question why tourists are allowed to visit, especially experts monitoring seismic activity raised the volcano warning level two weeks before the eruption.
The names of those charged by the authorities under New Zealand's legal rules are currently kept secret.
Flushback: New Zealand and OL Luck E have identified the last 2 wickets of Eruption, Bodiz still can't find
But two agencies that rely on public funds disclose that they are among those charged: GNS. Science and the National Emergency Management Agency. Some other potential private companies are involved that have taken tourists to the island. The persons charged were either directors or managers of the company.
Each organization has to pay a maximum fine of 1.5 million New Zealand dollars (1 1.1 million). Each individual charged faces a maximum NZ $ 300,000 (1 211,000) fine.
The allegations were made by New Zealand's WorkSafe agency and are separate from the ongoing police investigation into the rupture, which could result in further charges. The families of some of those killed and injured have also filed their own lawsuits.
"This deeply tragic event was unexpected. But that doesn't mean it was inevitable, "said Phil Parks, chief executive of Worksafe.
Jacinda Artner Biden of New Zealand provides the nation's coronavirus-handling experience.
He said the victims, which included tourists and guides, expected them to be able to go to the island believing the organizations involved had met their health and safety care requirements.
There were 47 people on White Island, the peak of an inland volcano, also known by its native Mઓori name Wakari, when steam erupted from excessive heat, and most 25 people were not killed by severe burns.
There were many tourists killed and injured who were traveling from Australia on the Royal Caribbean cruise ship Ovation the Seas. Among those killed were 14 Australians, five Americans, two from New Zealand and one from Germany.
Click here to get the Fox News app
Worksafe had a statutory one-year deadline to file charges, which is why its announcement came closer to the anniversary.
Prime Minister Jacinda Ardern said: "At this time, I know that all of New Zealand's ideas are with families and those who have been hurt or injured." "There is no easy process from here. But if it is the job of WorkSafe to ensure that if questions are to be answered, they play a role in advancing the charge on it. "