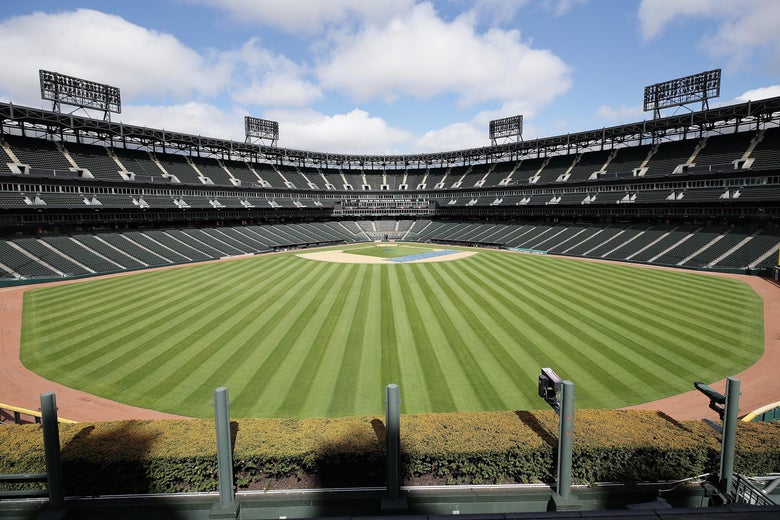 After several months of negotiations, Major League Baseball and the players' union agreed Tuesday to restart what will be a shortened version of the 2020 season. MLB Commissioner Rob Manfred announced that this season will be a 60-game sprint. , about a third of the normal 162 game schedule, which will start in a month. Spring training, which abruptly stopped in mid-March as the pandemic accelerated, will now begin on July 1, and most preseason sessions will be held at each team's ballpark instead of in their traditional spring homes in Florida and Arizona, two states that are seeing an increasing number of coronavirus cases right now.
The 2020 season will now start on July 23 or 24, but it is still unclear what exactly some of its aspects will look like, as there are some details left to be resolved. Some rules revolve around jobs that are interesting or heresy, depending on whether you're George Will or something. For starters, the schedule appears to be largely geographically based (for obvious reasons), regardless of league. "MLB has submitted a 60-game regular season schedule for review by the Players Association," the league said in a statement. "The proposed schedule will largely rely on divisional play, with the remaining portion of each Club's games against the corresponding geographic division of the opposing league (ie East vs. East, Central vs. Center, and West vs. West) to mitigate the trips. "
In addition to the shortened and adjusted schedule, other potential changes, along with expanded rosters, is that the National League is expected to join the American League to allow a designated hitter in the regular season, overcoming a decades-long discrepancy in the leagues. rules and a significant strategic change in how the game is played in the National League. Another intriguing or jarring change, again depending on your worldview, is how the additional innings will be played: each team will start with an automatic runner at second base to begin each additional inning.