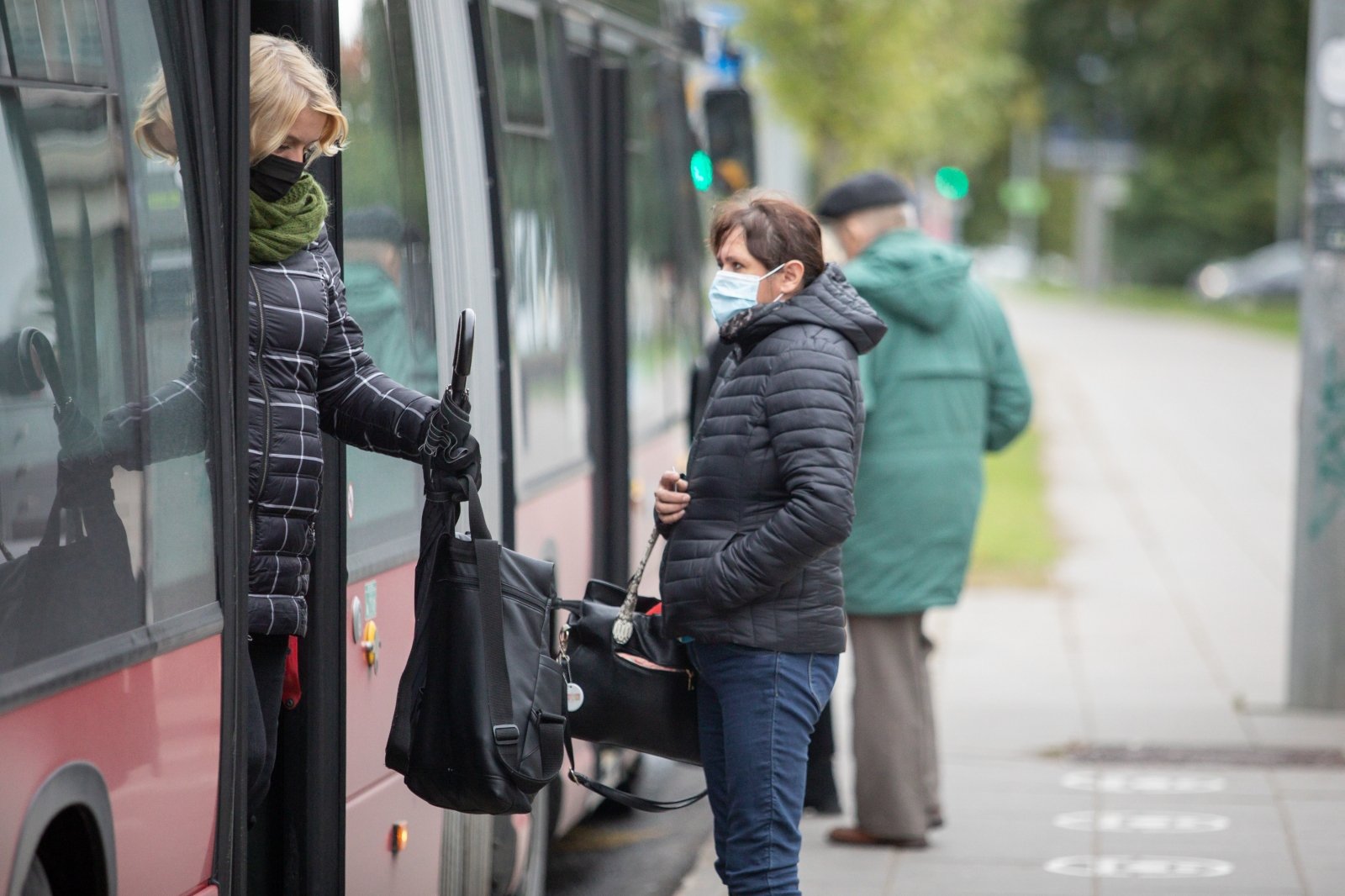 [ad_1]
The seven-day average of new cases has crossed the 2,000 mark this week. We had that number last year in December.
"There are some differences compared to last year. This year, the children are especially sick. It is very interesting that the number of new cases in the 0-19 age group and in the 30-50 age group continues the 100k indicators at altitude. And the indicators for the age group 20-29 are almost half as low, "wrote V. Zemlys – Balevičius on Facebook.
The data researcher wrote that comparing current numbers to last year's peaks is beginning to show new cases that are separated from hospitalizations and deaths.
"We have seen such a difference in other countries with a high percentage of vaccinations, it is possible to guess that in Lithuania we are gradually moving towards the epidemic of vaccinated people. Or is it simply a consequence of a higher incidence of children. Children have a significantly lower risk of hospitalization and death, which would explain why the difference occurs, "the data researcher shared on Facebook.
Thus, he pointed out that in two municipalities of the country, where the records of last year had already been broken, there was a decrease in cases.
"We are likely to see the effects of immunization. When the population of people who have not seen the virus decreases, there is nowhere for the virus to spread and new cases begin to decline. Immunization could be achieved with the help of vaccines, but it is also possible naturally.
With a significant proportion of people still getting vaccinated, there are enough supporters of the natural disease and they are getting sick much faster with the help of Delta. So far, these are just two municipalities, it is not possible to draw far-reaching conclusions, but what we see in these municipalities echoes what has been in other countries.
If we see such progress in more municipalities in the coming weeks, it will mean that the peak of the fourth wave is near, "predicted the data scientist.
Unfortunately, according to V. Zemlis-Balevičius, while we wait for the peak of the fourth coronavirus wave to approach, we may have to see sad pictures.
"The growth of RITS patients has stopped this week and as cases have not stopped growing, it means that we have reached the limit of the capacity of the healthcare system. Therefore, those who do not have immunity wait near the peak and are already at a higher risk of developing the risk of not receiving treatment, which means that the death statistics will be sad for some time.
Unfortunately, the situation has worsened for those who have immunity, because democracy is not yet available, that is, not everyone will be the same. It is reassuring that they are significantly less likely to be needed than for those who are not immunized, "said data scientist V. Zemlys – Balevičius on Facebook.
It is strictly forbidden to use the information published by DELFI on other websites, in the media or elsewhere, or to distribute our material in any way without consent, and if consent has been obtained, it is necessary to indicate DELFI as the source.


[ad_2]