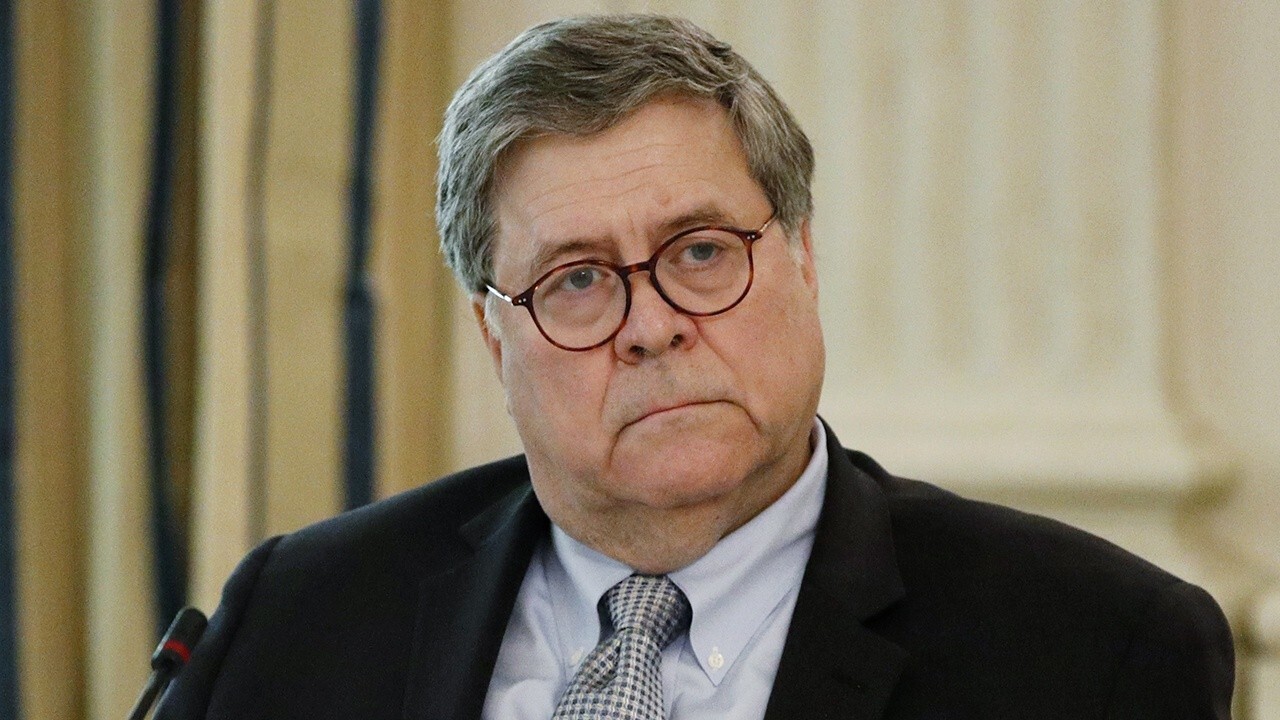 Justice Department spokeswoman Kerri Kupec responded Thursday to a threat from House of Representatives Judiciary Committee President Jerrold Nadler to seek impeachment against Attorney General Bill Barr, criticizing the suggestion as simply "somewhat political. "
Nadler, DN.Y., suggested this week that his committee "could well" initiate impeachment proceedings, amid his panel's extensive investigation into the alleged "unprecedented politicization" of the Justice Department under the Trump administration.
BARR WILL TESTIFY BEFORE THE JUDICIAL COMMITTEE OF THE CASA 28 DE JULIO
But Kupec, during an interview on "Fox & Friends" on Thursday morning, called his threat a "political thing."
"If people have a problem with Bill Barr going back to the Justice Department to restore a justice system, not a two-tier system, I think that says a lot more about the criticism than about the attorney general," Kupec said. said. "Because that is what he has done over and over again."
"He approaches all cases with an open mind. He judges them according to the facts and the law without taking into account political consideration, "continued Kupec. "This is what he promised in his confirmation, this is what he has done throughout his tenure as attorney general, and that is what he will continue to do until his last day as AG."
Kupec confirmed Thursday that Barr accepted an invitation to testify before Nadler's committee next month, on July 28, after Nadler threatened to subpoena him and demand his testimony.
Nadler held a hearing on Wednesday with two Justice Department officials who criticized Barr's leadership. After the hearing, Nadler suggested that removal was an option.
"I think the weight of the evidence and what happened leads to that conclusion," Nadler told CNN.
Aaron SJ Zelinsky, an assistant US attorney, testified before Nadler's committee on Wednesday and said DOJ's handling of the sentence for Trump confidant Roger Stone was treated "differently than everyone else" due to her relationship with President Trump.
"What I saw was that the Justice Department exerted significant pressure on prosecutors in the case to conceal the correct calculation of the Sentencing Guidelines to which Roger Stone was subject, and to dilute and in some cases distort the events that occurred in his trial and the criminal conduct that led to his conviction, "Zelinsky said in written testimony.
APPEALS COURT ORDERS FLYNN CASE DISMISSAL
"Such pressure resulted in the virtually unprecedented decision to override the original sentencing recommendation in his case and to file a new sentencing memorandum that included statements and claims that disagreed with the record and against Justice Department policy," he continued. .
He added: "What I heard repeatedly was that Roger Stone was being treated differently than any other defendant because of his relationship with the President."
Stone, in February, was sentenced to three years in prison, after being convicted in November 2019 of seven counts of obstruction, witness tampering and false statements to Congress on charges stemming from the investigation of former special adviser Robert Mueller.
Federal prosecutors had recommended a prison sentence of 87 to 108 months on the charges, but in one change, the top leadership in the Justice Department, including Barr, overturned and reduced his recommended prison sentence. The sentence, as usual, was ultimately determined by the federal judge in the case.
Stone has yet to appear in prison due to the coronavirus pandemic.
But Kupec on Thursday called Zelinsky's claims "ridiculous in his face."
THE PROSECUTOR TO TESTIFY THE STONE CASE WAS HANDLED IN AN 'UNPRECEDENTED' WAY, UNDER 'POLITICAL CONSIDERATIONS'
"Sir. Zelinsky, a line prosecutor, a low-level prosecutor, had no interaction with the attorney general or the political leadership," he said. "He is making these allegations based on rumors, at best. He has no first-hand knowledge of what you are talking about. "
He added that the initial sentence recommendation for Stone was considered "excessive" by Barr, and that he felt that "it was not consistent with other cases" and suggested leaving it in the hands of the judge.
"And what did the judge finally do?" Kupec said. "This judge halved the recommendation of the original prosecutors, which was completely consistent with what the attorney general recommended, so there was vindication there."
He added: "It really is as simple as that, but certainly, in the interest of justice and fair justice and a justice system, the attorney general did the right thing, whether it be for Mr. Stone or any other case brought before he ".
He also said the Justice Department is "pleased" with a federal appeals court order the day before to allow the case against former national security adviser Michael Flynn to be dismissed.
He pleaded guilty to lying to investigators as part of the Russia investigation, but the Justice Department later dropped the case, citing problems with the investigation, even as Democrats cited the move as further evidence of politicizing the department.