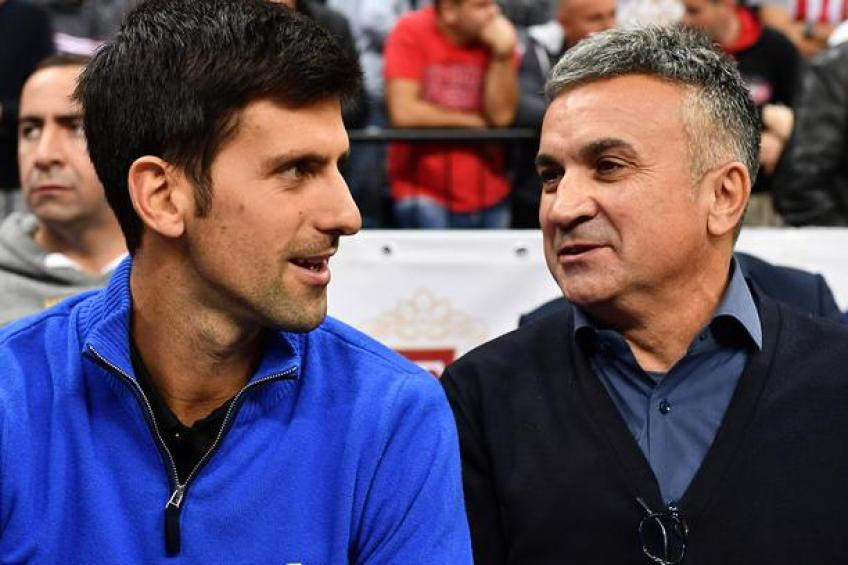 After tennis players tested positive for coronavirus during the Adria Tour hosted by Novak Djokovic, he outraged the tennis fraternity. Novak's intentions were pure. But the event did not follow the new norms of social distancing and sanitary measures were not adopted. And that led to the virus outbreak among ATP players. In the midst of it all, Novak Djokovic's father, Srdjan, blamed Grigor Dimitrov for spreading the virus to the tennis world.
The Bulgarian flew in from the United States and was also the first tennis player to be positive. During the event, he was in close physical contact with his colleagues. That led to the spread of the contagious disease.
Stefan Tzvetkov, President of the Sofia tournament in Bulgaria and a member of the ITF board was disappointed to hear Mr. Djokovic Senior's comments. Srdjan's allegations of Dimitrov were simply "unjustifiable."
"For me it is embarrassing. Serbs are our brothers in the Balkans and our neighbors, but Srdjan Djokovic is once again sending the wrong message to everyone and I will say that this is unjustifiable behavior. I do not know all the facts of this case, but this must stop. Novak is a champion, but it seems that part of his environment doesn't measure up to fair play, tennis culture and ethics. " Tzvetkov said as quoted by L'Equipe.
Novak Djokovic's father criticizes Roger Federer
Recently, Novak's father had also attacked Roger Federer and asked him to quit tennis and do something else since he was approaching 40. Tzvetkov mentioned Srdjan's salty words and said it was "unacceptable".
Read more – "Go do something else" – Novak Djokovic's father criticizes Roger Federer
Point the finger at people, first Federer, now Grigor, this is totally unacceptable. And I say as a member of the ITF board, we have to stop this. Because the signal sent to children, to parents, is not correct. With the Adria Tour, Novak wanted from the bottom of his heart to do something for his country, his city, his family. " added.
"But he made a mistake in the analysis. You can apologize, stick to the facts, but no one should accuse others. It is very small, like behavior. A bad example, I am very disappointed. I am waiting for another level of discussion. For too long, Srdjan has been accusing, speaking ill of others and this should not be tolerated by the tennis world. "(Quotes have been translated)
Novak Djokovic is currently staying at his Belgrade residence, where he is in isolation. His wife Jelena Djokovic has also been infected with the virus, and fortunately her children have not contracted it.