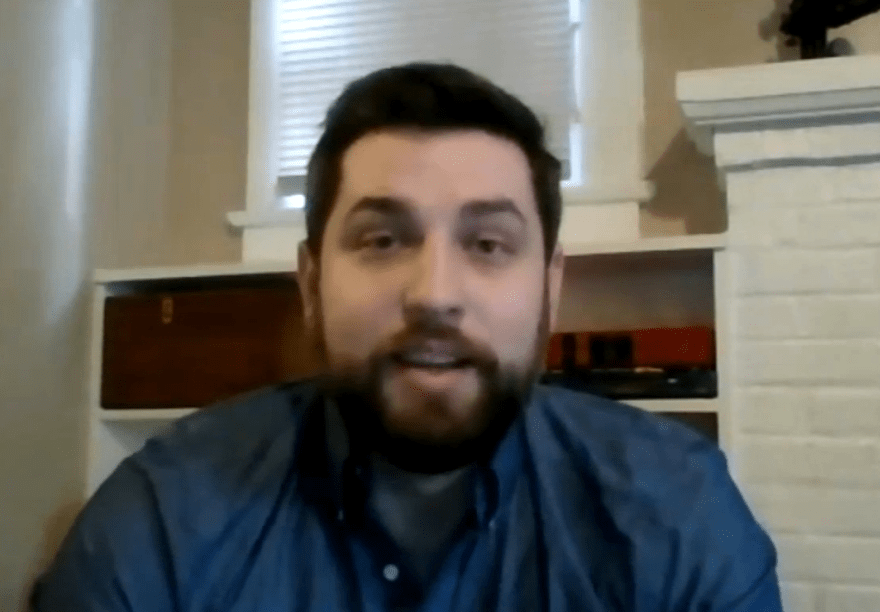 David M. Camillan is not the first respondent or healthcare worker. A giant food pharmacist asked him and his friend if they would like to get a modern vaccine.
He posted his experience in the North East DC Giant on Ticket OK on Friday.
Download our free NBC & Washington Washington app for iOS or Android to get the latest local news and weather.
"She turned to us and said, 'Hey, I've got two doses of the vaccine and if I don't give it to anyone I'll throw it away.' We close in 10 minutes, do you want a modern vaccine? He relayed in the video.
Macmillan did not hesitate.
A schoolboy has posted a video of her taking injections to help spread the facts about her vaccine, ease anxiety and dispel myths and rumors.
The post received hundreds of thousands of views and thousands of comments.
"It's important that when there's a lot of misinformation going around, people can see that this is a good thing, this is a positive thing. We need to be excited about being able to deal with the epidemic, "Macmillan said.
Giant released a statement in support of the pharmacist's action, explaining that healthcare workers were not required to show doses.
"The Moderna vaccine is valuable and life-saving, and we're glad we didn't spend it and give the couple a dose," the giant said in a statement.
MM told Camilla that getting a vaccine is not far from anyone who needs it. The situation was either using it or losing it.
She is due to return for a second dose later this month.
"Naturally, the pharmacist is the hero here. She only had a little time and she wanted to make sure as many people as possible were vaccinated. So props for him, absolutely, "he said.
.