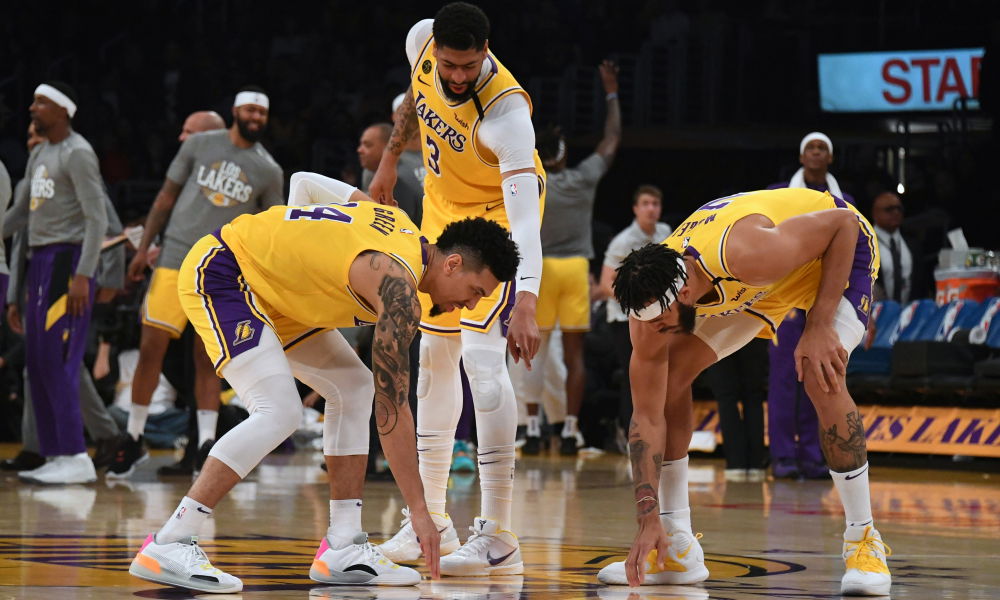 Fans are anxiously awaiting the return of the NBA, which should resume in just over a month. There will be a consecutive action as soon as the season starts. The league recently released the seed games and the Los Angeles Lakers look good and really comfortable keeping their place as the best team in the west. However, there may be certain concerns on players' minds when it comes to competing in a closed bubble that can last up to two months.
Similarly, Danny Green has put forward his views on the most important factor that irritates him about competing in the Orlando bubble next month. Two-time NBA champion connected with Otis Livingston of CBS2 New York, where he cast his thoughts.
"I think the biggest concern for men is their families" Green said. "And that is the biggest concern about the bubble. Not being able to see their families for two months or having to visit their friends, and being locked in this place without having any interaction with our outside world.
"Then we will see how long it lasts. Hopefully, the rules are not broken. "
The 33-year-old man also spoke about the consequences of the virus's spread and how it might affect the bubble.
pic.twitter.com/4ZBhyk2d4q

– Otis Livingston (@OlivingstonTV) June 27, 2020
In addition, it also addressed an important factor. "Some boy may feel a little claustrophobic or nostalgic or just have that human connection to go out and be with his friends and family. I think that's probably the biggest task of staying in the bubble and keeping the boys focused on the bubble. "
Lakers star Danny Green disagrees with players who are against the NBA restart
In the past few weeks, we've seen several players protesting against the NBA's return. Athletes like Kyrie Irving, Dwight Howard and a few others expressed concern about the issue. Players have their own reasons, and the most notable is that the return of the NBA will change the entire focus towards basketball.
This is what Danny Green has to say. Green is a player who has won the league twice. He has been to the greatest stage, and he has a few words to share about it. The Lakers guard wants to remind his fellow athletes that there is no bigger stage than the NBA to express his voice against injustice.
"Some guys may disagree, they have their own opinion. They prefer to use their social media platforms or just be in their communities, and use it that way. But no problem, but I think that today, in this era, everything is social networks. Everything is means. Everything is internet. There is no bigger stage to all of those things than the NBA Finals or the NBA Playoffs. I would have to debate that I think that's the best or the best way to do it. "