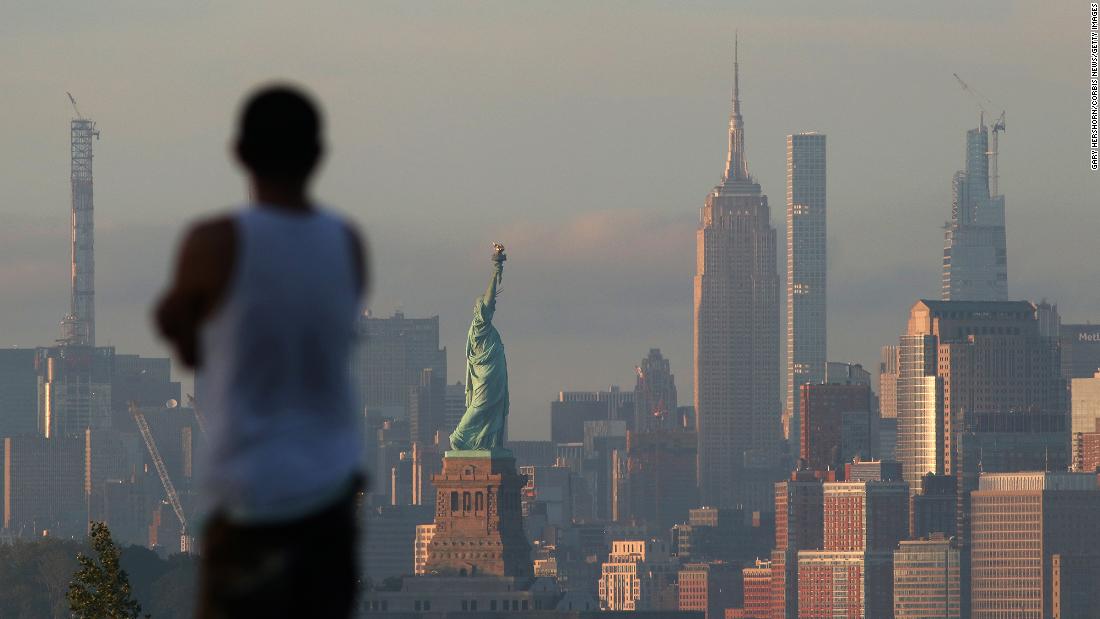 The order prohibits foreign workers from using H-1B, H-2B, J-1, and L-1 visas to enter the United States until at least the end of the year. Companies use L-1 visas to transfer employees from an overseas office, while the H-1B visa is granted to foreign workers in specialized occupations. H-2B visas are for unskilled seasonal workers, including landscapers, forest workers, and summer resort workers, while J-1s are for exchange visitors who come for short stays, usually for summer work, short internships or to be an au pair.
The president claims that more restrictions on these visas will protect American workers from the Covid-19 crisis. We know otherwise.
A 2017 panel of experts from the National Academy of Sciences found that immigration increases economic growth without having a negative impact on native employment and little or no impact on the average salary of natives. The only significant budgetary pressure that immigrants added was the cost of public education for their children. However, according to the Migration Policy Institute, Trump's order will exclude 325,000 new immigrants, in addition to the 52,000 excluded in May and June, from entering the country.
Immigration naturally declines during a recession, and travel restrictions and consulate closings associated with the Covid-19 pandemic have served to prevent many immigrants from entering the United States. Additional restrictions will prevent immigration from recovering when the worst of Covid-19 is over and a larger population provides an economic stimulus. Workers who cannot accept job offers can permanently move to another country, depriving the United States of their contributions. And workers who receive job offers in the United States in 2021 may hesitate to accept them even if the restrictions are no longer extended.
Foreign workers in the affected visa categories are carefully selected and sponsored by their American employers. They pledge to sponsor workers who have proven to be the best candidate for the job, outperforming the competition in interviews and investigative processes. Sponsoring workers in these visa categories is an expensive and time-consuming task that companies undertake only after extensive cost-benefit evaluations.
The damage from frozen entries on H-1B visas is particularly clear. While the specialized H-1B worker visa program is small, just 139,000 new H-1B visas were issued in 2019, these workers make a huge contribution. They focus heavily on computing, engineering, and science, areas that are fundamental drivers of economic growth. Their creativity is staggering: They file patents at nearly twice the rate of Native Americans. The best scholars from around the world join the faculty of American universities with H-1B visas. And as more of us continue to work remotely, whether by choice or necessity, the contribution of H-1B workers to cover the jobs that support and empower online platforms becomes even more urgent, reflected in the rate 3.7% Unemployment in Computer Occupations In May.
Workers arriving in the United States are likely to make the greatest financial contribution when the employer is better informed about how well the worker will adapt to the job. This makes workers with intracompany transferee L-1 visas particularly productive, because they are already employed and on the payrolls of their companies. These are valuable multinational employees whose roles in the United States require their intimate and hard understanding of your company's business goals and products.
Lower-skilled workers also contribute to the American economy by diversifying the skills of the workforce, and lower incomes of this type will also be a hindrance once the recovery begins. For example, American companies hire H-2B workers as a last resort when they cannot find enough workers to meet the needs of their customers.
However, the primary purpose of the J-1 visa is not economic: it is administered by the State Department to encourage Americans and foreign visitors to share international cultures and promote the image of the United States abroad.
Suspending the H-1B, L-1, H-2B and J-1 visas, even as a temporary response to Covid-19's concerns, is a wrong move. Banning hundreds of thousands of foreign workers selected by your American employers will not result in an equal number of employment opportunities in the United States. It will not protect the American workforce or boost the economy.
.