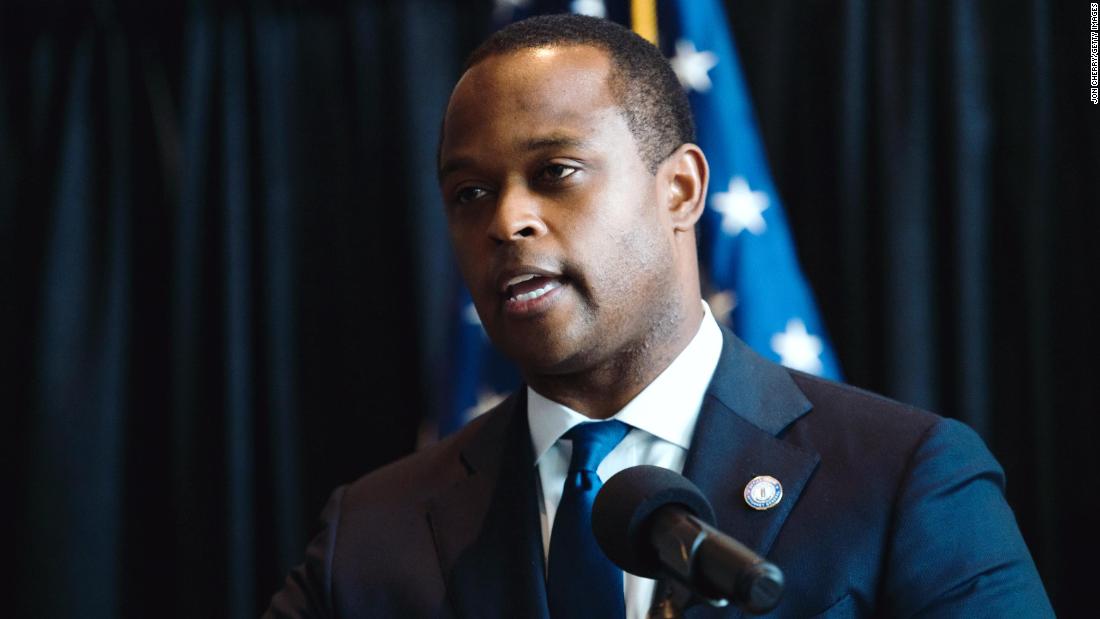 "They are an independent organization," Cameron said in an interview. "If they had wanted to assess the different charges, they could have done so. But our recommendation was that Mattingley and Cosgro justify their actions and their behavior."
Two of the three officers involved in Taylor's death were Miles Cosgrove and Jonathan Mattingley. Taylan, an EMT, was killed in his own building when Plaincloths officers executed a "no-knock" warrant.
Cosgrove and Mattingley have not been charged in the case. A third officer, Brett Hankison, has been found guilty of three counts of volatile first-degree risk.
"Ultimately, our verdict is that the allegation that we can prove at trial without reasonable doubt was to put Mr. Hankinson in imminent danger."
Laura Coates, a senior legal analyst at CNN, said it rarely happens if she is not heard, that the physical court goes beyond the laws presented by the plaintiff.
"Usually a grand jury votes on a law introduced to a grand jury, they don't take into account the criminal code to see if public prosecutors can make criminal charges." "They are more reactive to the facts presented against them under which they seek criminal law to charge the accused."
Bullet which the sergeant felt. Mattingly
Cameron told a news conference last week that Kenneth Waker fired a shot at the sergeant. Jonathan Mattingley but Walker's attorney has disputed that fact.
Cameron told WDRB on Tuesday, "The idea is that there was somehow a friendly fire or cross-fire that hit the sergeant.
"Believing that idea suggests that somehow the bullets fired from the outside of the bul partition from the side of the bul partition unit, to match the wound of the entry, made a sharp turn to hit Mattingley."
Waker's attorney, Steve Romin, told CNN's Chris Cuomo last week that Walker did not shoot in the thigh from the meeting, and that the Kentucky State Police's ballistics report does not support the plaintiff's claim that one of the shots struck Mattingley.
Cameron says laws, facts have to be blamed
Cameron said the law does not license the attorney general's office to make "allegations that are not based on law and facts."
"Our responsibility to the AG's office fee is towards the truth and the facts. I cannot present any facts in such a way that the facts were put there in many ways before they were put there."
CNN's Mirna Al-Sharif contributed to the report.
.