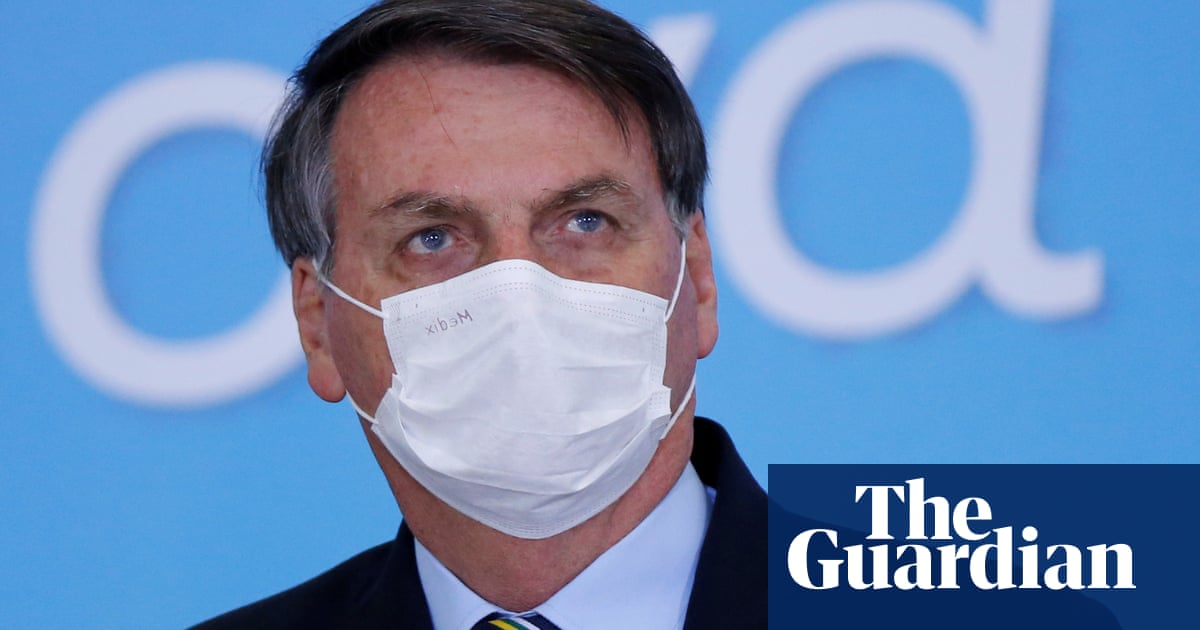 A Brazilian judge ordered Jair Bolsonaro to rectify his behavior "at the most disrespectful" by wearing a face mask when driving in the capital, Brasilia.
The President has sparked outrage by repeatedly ignoring measures designed to slow the spread of a coronavirus pandemic that has killed more than 50,000 Brazilians.
The right-wing populist has made a succession of public appearances, in protests, shops, and even at a floating barbecue, wearing a mask incorrectly, or nothing at all.
On Monday, a federal judge ruled that Bolsonaro was not above the laws of the federal district, which contains the capital of Brazil, and would face a daily fine of 2,000 reais (£ 310) if he continued to break the rules. The use of masks has been mandatory there since the end of April.
"The president of the republic must take all the necessary measures to prevent the transmission of Covid-19, either to protect his own health or that of those around him," Renato Coelho Borelli ruled, according to a transcript published by the Periodic State of São Paulo.