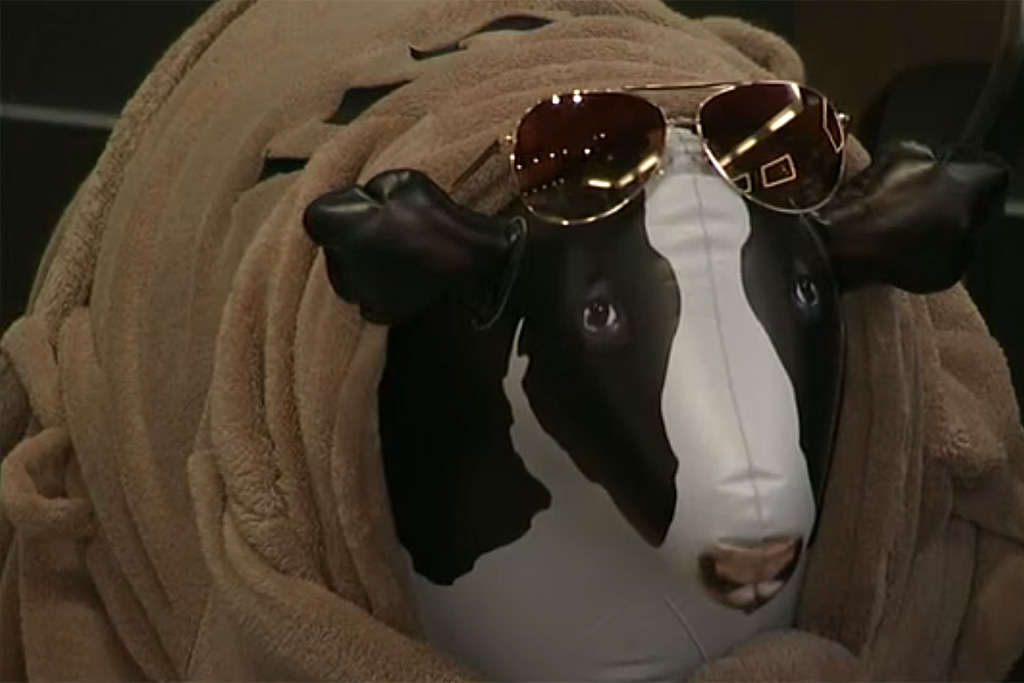 By John Powell – GlobalTV.com
The Christmas spirit is almost lost in the big brother's house.
Facing a solid trio of Cody, Enzo and Nicole, Christmas had to win today's PowerVf veto competition to control its fate.
Unfortunately for him, Cody won who put Christmas behind him against the wall. The only hope is that the fitness entrepreneur will now somehow have to persuade Cody to use the veto and cut off one of his final game partners, which doesn't seem possible at this stage.
"Cody was really good," Nicole told Enzo in the kitchen when the live feeds returned.
Enzo said Cody had "a mechanism towards science."
"Final three, baby! Derrick, let's go! The final three, back-to-back seasons! Cody said as she celebrated while speaking into a camera in the bedroom and talking to her older brother mentor, connection partner, friend, Season 16 winner Derrick Levascher.
"I'm going to walk out of this house on the last night's bail. Enzo had a risky plan to make a toss to Hoech to make sure he won, but I like it when a plan comes together. Big risk. Big prize, "Cody also said, adding that he has never been appointed this season.
"Derrick, if it's safe and okay, you'd better come out here last night. "I can see you better last night," Cody said.
Don't get angry or bitter at Christmas. He congratulated Cody when she met him later.
"Good job, it was fun," he told Cody in the bathroom at Christmas.
"Yeah, that was good," said Cody of the competition.
Big Brother All Stars airs twice a week globally: Monday and Wednesday (8: 00-9: 00 pm, ET / PT) and Thursday (8: 00-9: 00 pm, live ET / delayed PT), Featuring a live execution show hosted by Julie Chen Moonways.