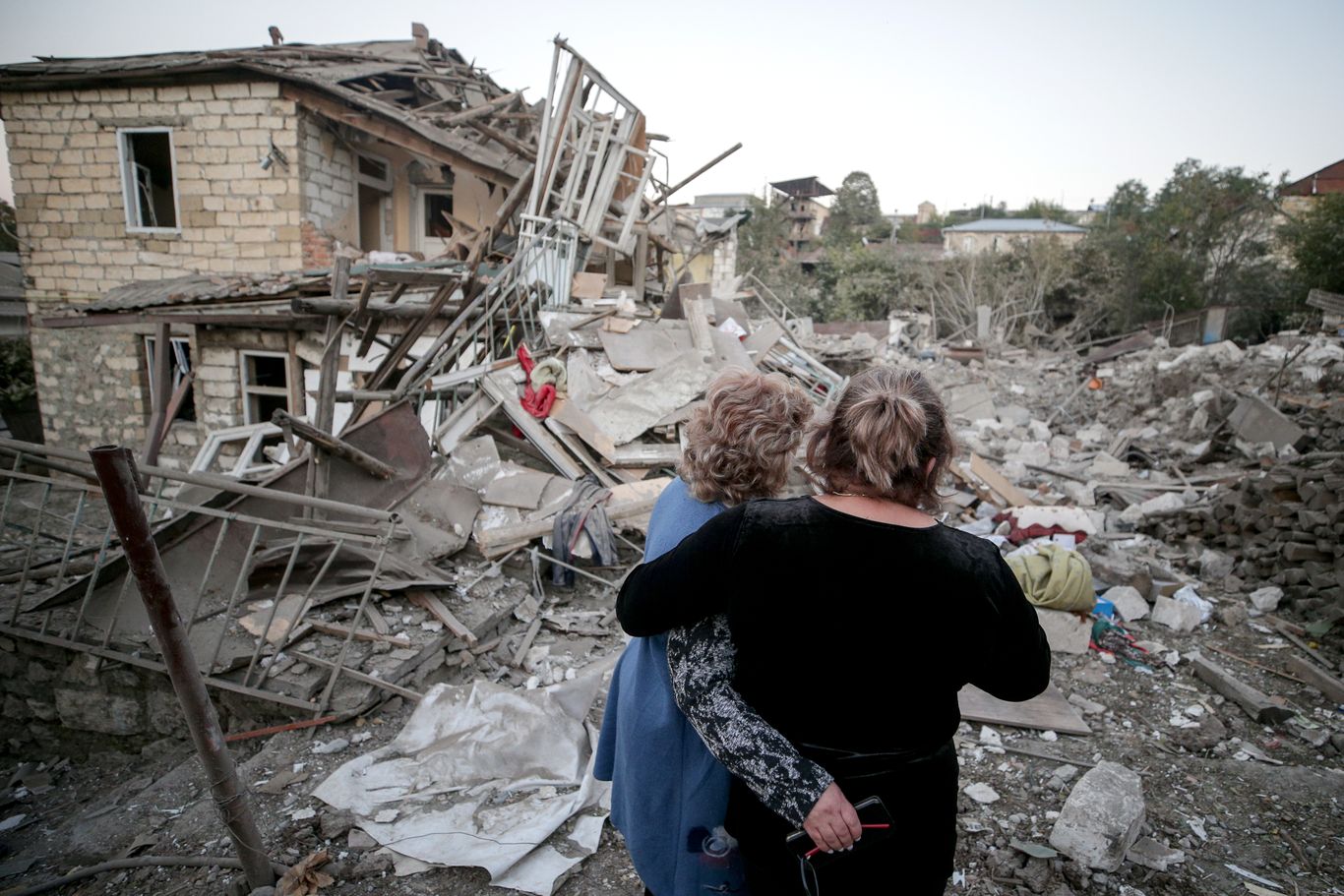 Armenia and Azerbaijan accused each other overnight of violating the ceasefire in the disputed Nagorno-Karabakh region.
Details: Ministry of Defense of Armenia The spokesman said Azerbaijan was "violating the humanitarian ceasefire" by firing artillery shells and rockets late Saturday night. Hours later, the Azeri Defense Ministry said Armenia had fired "mortars and artillery" "near the city of Gabriel, as well as on villages in the region," according to Reuters.
Big picture: Hundreds of soldiers and dozens of civilians have been killed since the latest fighting began in late September.
Violence last month is the worst situation seen in years, and began with coordinated air and missile strikes from Azerbaijan late last month, claiming that the Armenian army was preparing to attack (Armenia denies it).
Backstory: Nagorno-Karabakh is a mountainous region of about 150,000 people inhabited primarily by ethnic Armenians but located on the border of Azerbaijan.
Both countries have claimed the region since the collapse of the Soviet Union, fought a war over it from 1992-1994, and have since stood at the forefront of further conflicts.
Previous clashes, though numerous, have largely left the impasse unresolved. So the peace process has been overseen by the US, France and Russia.
Go deep: Argonaut Americans rally in the US as Nagorno-Karabakh Truss Fres.
Editor's note: This article has been updated with comments from the spokesperson.