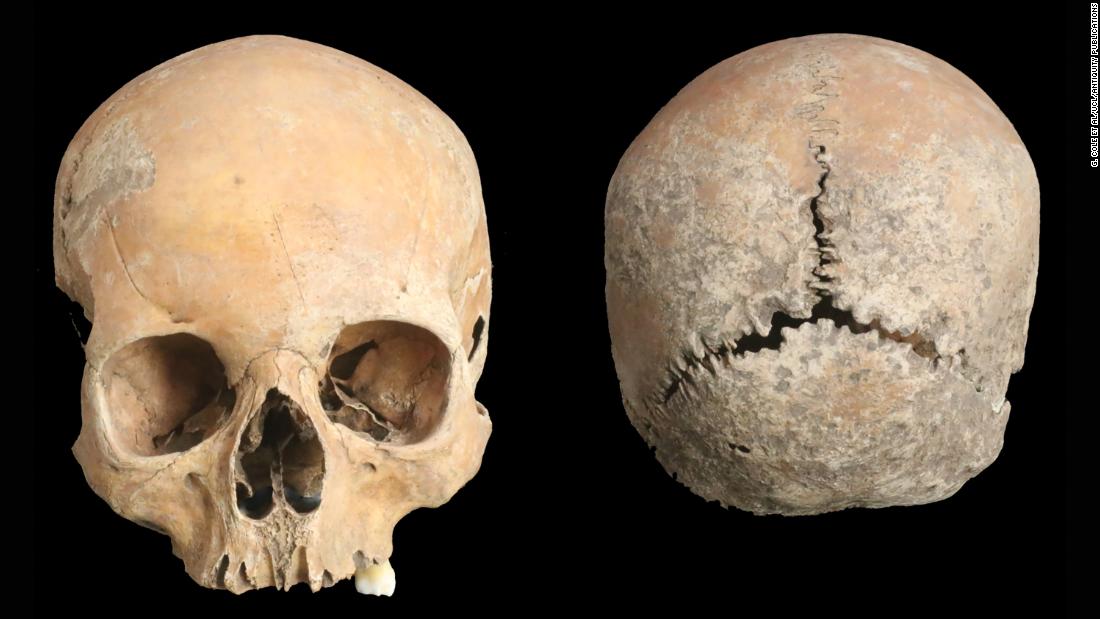 Analysis of the skull showed that the young woman's name was between 15 and 18 at the time of her death, her nose and lips had been cut off, and she may have been cut off as part of the punishment.
A team of researchers from University College London (UCL) believe she died shortly after sustaining the injuries, as the remains showed no evidence of healing.
Using radiocarbon dating, the researchers estimated that the fossils were between 776 and 899.
"This case appears to be the first archaeological example of this brutal form of known facial disposal from Anglo-Saxon England," UCL's team said in a press release for the findings, published in the journal Antiquity.
In this case almost all the known historical records of such punishments have been fulfilled for almost a century, the study said, and it is the first physical evidence to support what the written records showed.
Cranium was found in the 1960s at a site in the southern English city of Basingstoke, which was excavated long before the site was developed into a housing estate.
Decades after its discovery, researchers analyzed a completely displaced skull. They found that the victim sustained multiple injuries to his face at the time of his death, including a cut on his mouth, which removed his lip, and a cut on his forehead.
According to the press release, she "cut through her nose and cut off the surrounding bone."
Code of Laws of the Anglo-Saxon Period The exodus from Britain lasted until the Norman Convent in 1066 – showing that such punishment was meted out to adulterers and stealing slaves.
However, researchers were able to determine the cause of her death, but little is known about the woman.
Investigators found no evidence that she was buried in a common cemetery, suggesting that she was buried as an outcast.
This in itself could be a punishment, as deportation was also a common penalty in Anglo-Saxon England.
.