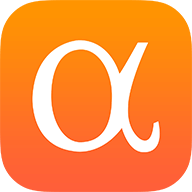 AMD (AMD -0.4%) Shares were boosted by Intel's 7nm product lag in today's second-quarter earnings report, but the focus will now be on server performance and the benefits of upcoming upcoming game consoles. generation.
For the second quarter, AMD guided $ 1.75-1.95B in revenue with a 44% gross margin. The company expected Semi-Custom revenue to rise before the console's launch, but those benefits will be heavily weighted towards H2, something to keep in mind in Q3 and FY's orientation.
The consensus estimates approximately $ 1.86B in revenue with $ 1.37B in Computer and Graphics sales and approximately $ 479M in Enterprise, Embedded and Semi-Custom. Analysts expect a 44.4% gross margin.
Server Outlook: Last quarter, AMD's server unit shipments tripled during the year, gaining momentum across cloud, enterprise and HPC customers. Last week, Intel reported 43% year-over-year revenue growth for its DCG server CPU division with cloud customer sales of up to 47%.
Roadmap: Last quarter, AMD said it was still on track to launch its next-generation Zen 3 CPUs and RDNA GPUs later this year. Check for updates in the architectures.
Third Quarter Consensus Outlook: Analysts expect AMD to guide $ 2.31B in revenue ($ 1.42B Computing, $ 938M Enterprise Embedded) and 44.5% gross margin.
Prospects for the fiscal year: AMD guided revenue growth of 20-30% and gross margin of 49% despite expectations of weaker consumer demand in H2.
AMD's shares have outperformed Intel all year, gaining market share during Intel's product struggles.