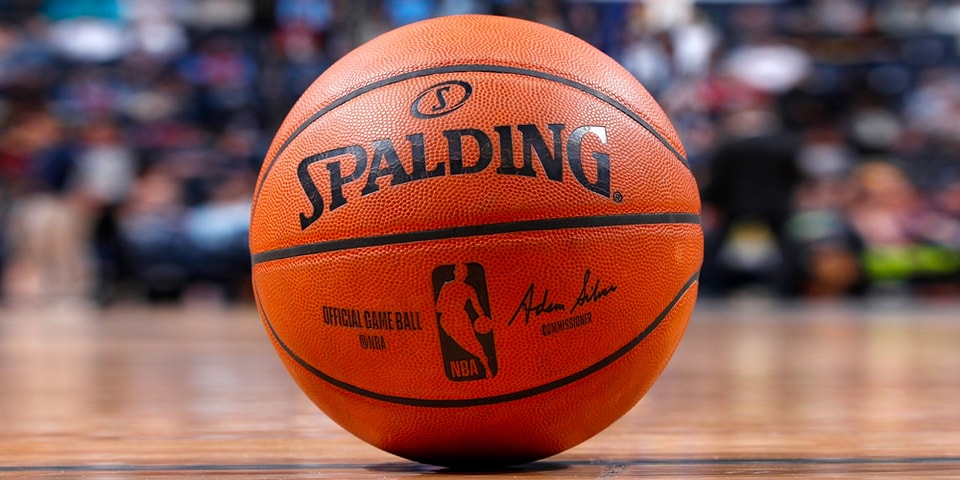 While basketball fans await the July 30 restart of the 2019-2020 season, the NBA has announced the schedule for the upcoming games.
During a special hour NBA Countdown Special, the league released the revised schedule for the remaining season along with accompanying details. Regular season games for the remainder of the 2019-2020 season will feature 22 teams playing eight seed games at Disney's Wide World of Sports complex in Orlando. All teams must also play one-on-one.
The 2019-2020 regular season is expected to run until August 14 with the playoffs beginning on August 17, followed by the NBA Finals on September 30.
Although the 2019-2020 season will resume with a double game with the Utah Jazz against the New Orleans Pelicans, followed by a confrontation between the Los Angeles Clippers and the Los Angeles Lakers, several players have tested positive for Coronavirus (COVID – 19). According to details, 302 players expected to return to play were evaluated in late July and 16 of those results were positive.
July 30
Utah vs. New Orleans, 6:30 pm (TNT)
LA Clippers vs. LA Lakers, 9 pm (TNT)
July 31st
Orlando vs. Brooklyn, 2:30 pm
Memphis vs. Portland, 4 pm (NBATV)
Phoenix vs. Washington, 4 pm
Boston vs. Milwaukee, 6:30 pm (ESPN)
Sacramento vs. San Antonio, 8 pm
Houston vs. Dallas, 9 p.m. (ESPN)
---
August 1
Miami vs. Denver, 1 pm (ESPN)
Utah vs. Oklahoma City, 3:30 pm (ESPN)
New Orleans vs. LA Clippers, 6 pm (ESPN)
Philadelphia vs. Indiana. 7 pm
LA Lakers vs. Toronto, 8:30 pm (ESPN)
August 2nd
Washington vs. Brooklyn, 2 pm
Portland vs. Boston, 3:30 pm (ABC)
San Antonio vs. Memphis, 4 pm
Sacramento vs. Orlando, 6 pm (NBATV)
Milwaukee vs. Houston, 8:30 pm (ABC)
Dallas vs. Phoenix, 9 pm
August 3rd
Toronto vs Miami, 1:30 pm (NBATV)
Denver vs. Oklahoma City, 4 pm (NBATV)
Indiana vs Washington, 4 pm
Memphis vs. New Orleans, 6:30 p.m. (ESPN)
San Antonio vs. Philadelphia, 8 pm
LA Lakers vs. Utah, 9 pm (ESPN)
August 4th
Brooklyn vs. Milwaukee, 1:30 pm (NBATV)
Dallas vs. Sacramento, 2:30 pm
Phoenix vs. LA Clippers, 4 pm (NBATV)
Orlando vs. Indiana, 6 pm
Boston vs. Miami, 6:30 pm (TNT)
Houston vs. Portland, 9 pm (TNT)
August 5
Memphis vs. Utah, 2:30 pm
Philadelphia vs. Washington, 4 pm (NBATV)
Denver vs. San Antonio, 4 pm
Oklahoma City vs. LA Lakers, 6:30 pm (ESPN)
Toronto vs. Orlando, 8 pm
Brooklyn vs. Boston, 9 pm (ESPN)
6th August
New Orleans vs Sacramento, 1:30 pm (NBATV)
Miami vs. Milwaukee, 4 pm (TNT)
Indiana vs. Phoenix, 4 pm
LA Clippers vs. Dallas, 6:30 pm (TNT)
Portland vs. Denver, 8 pm
LA Lakers vs. Houston, 9 p.m. (TNT)
August 7th
Utah vs. San Antonio, 1 pm
Oklahoma City vs. Memphis, 4 pm (NBATV)
Sacramento vs. Brooklyn, 5 pm
Orlando vs. Philadelphia, 6:30 pm (TNT)
Washington vs. New Orleans, 8 pm
Boston vs. Toronto, 9 pm (TNT)
August 8
LA Clippers vs. Portland, 1 pm (TNT)
Utah vs. Denver, 3:30 pm (TNT)
LA Lakers vs. Indiana, 6 pm (TNT)
Phoenix vs. Miami, 7:30 pm
Milwaukee vs. Dallas, 8:30 pm (ESPN)
August 9
Washington vs. Oklahoma City, 12:30 pm
Memphis vs. Toronto, 2 PM
San Antonio vs. New Orleans, 3 pm (ABC)
Orlando vs. Boston, 5 pm
Philadelphia vs. Portland, 6:30 pm (NBATV)
Houston vs. Sacramento, 8 pm
Brooklyn vs. LA Clippers, 9 pm (NBATV)
August 10
Oklahoma vs. Phoenix, 2:30 pm
Dallas vs. Utah, 3 pm (NBATV)
Toronto vs. Milwaukee, 6:30 pm (ESPN)
Indiana vs. Miami, 8 pm
Denver vs. LA Lakers, 9 pm (TNT)
August 11
Brooklyn vs. Orlando, 1 pm
Houston vs. San Antonio, 2 pm (NBATV)
Phoenix vs. Philadelphia, 4:30 pm
Portland vs Dallas, 5 pm
Boston vs. Memphis, 6:30 pm (TNT)
New Orleans vs Sacramento, 9 pm (TNT)
Milwaukee vs. Washington, 9 pm
August 12
Indiana vs. Houston, 4 pm (NBATV)
Toronto vs. Philadelphia, 6:30 pm (ESPN)
Miami vs. Oklahoma City, 8 pm
LA Clippers vs. Denver, 9 pm (ESPN)
August 13
Washington vs. Boston
Portland vs. Brooklyn
Sacramento vs. LA Lakers
Milwaukee vs. Memphis
New Orleans vs. Orlando
Dallas vs. Phoenix
San Antonio vs. Utah
August 14
Philadelphia vs. Houston
Miami vs. Indiana
Oklahoma City vs. LA Clippers
Denver vs. Toronto